We planned our visit to Sri Lanka mainly because we were 'in the area' after visiting India and Maldives. We had no idea how much we would love Sri Lanka and it turned out to be a highlight of our month long tour. Colombo is an easy flight from Kuala Lumpur.and is an easygoing, cosmopolitan, and exciting city. The diversity of people and the land make Sri Lanka a compelling country to visit time and again. Getting to Sri Lanka is a breeze. The visa process wasn't annoying. Uber works well in big cities. To really see Sri Lanka, visitors have to get out of Colombo. Here's a list of our winning tips of what worked and what didn't work for our family during our first visit to Sri Lanka.
Sri Lanka Visitors Guide – Travel Ups & Downs
Sri Lanka – What Worked for Us?
Good Food and Good Beer
When we got to our hotel, we put our bags down and headed straight for the restaurant. We wanted a good meal and a cold beer. We had just arrived from spending 2+ weeks in dry states and countries (south India and Maldives) and we really wanted a cold beer. The food choices were plentiful at our hotels in Colombo and the service was extremely attentive. Outside of Colombo and further south, we were delighted to have the same great food choices and helpful service.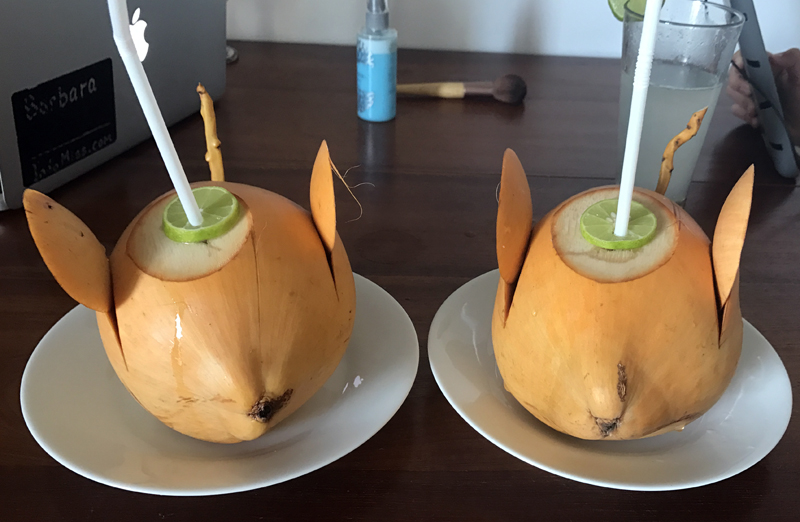 Getting out of Colombo
We enjoyed our hotels and our time in Colombo. Honestly, we loved being in a functional big city after being in India and Maldives. Colombo is a big, bustling city where things work well. Uber is available, meals will be pleasant, and there are so many architecturally stunning buildings to take in. Instead of hitting the museums, we hit the malls both for air conditioning and to see how the locals live. The shopping in Colombo was pretty fantastic. I'm not a big shopper, but I do go nuts for local (Odel), organic or handmade products and there was plenty of those available in Colombo. Books were also cheap and I regret not picking up several for our kids. Next visit will include the museums. Take 2-4 days and enjoy the city and then get out and discover the rest of Sri Lanka.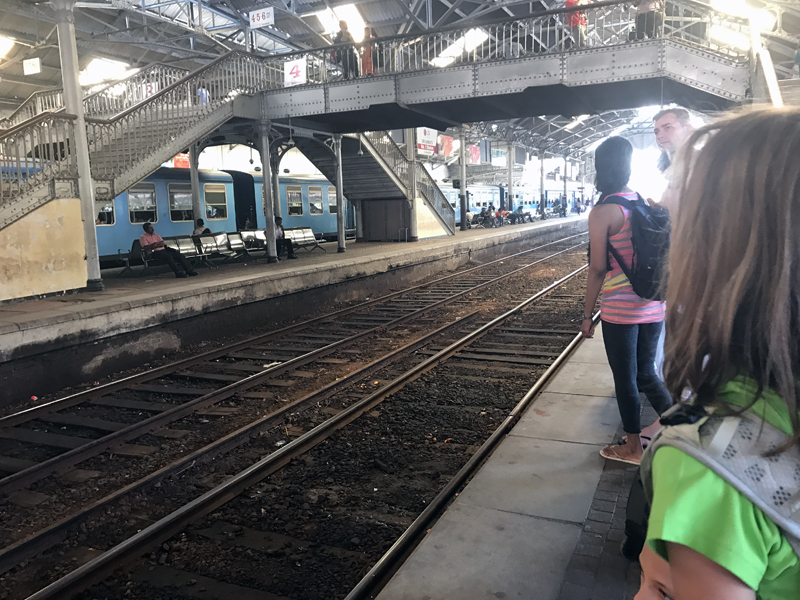 Taking the Buses and Trains
Okay, this one was harder with kids. I could not prepare them for the possible misery that lie ahead. Trains and buses can be hours of standing if a seat is not available. There's really no other way to travel besides the train or bus. What a nutty experience though! Our children will never forget how uncomfortable they were standing, squished on the train followed by how grateful they were to later score a seat. I stood for the entire 3+ hour train ride while wearing a 45L backpack. We met nice people on the way and had some great conversations. We made it work.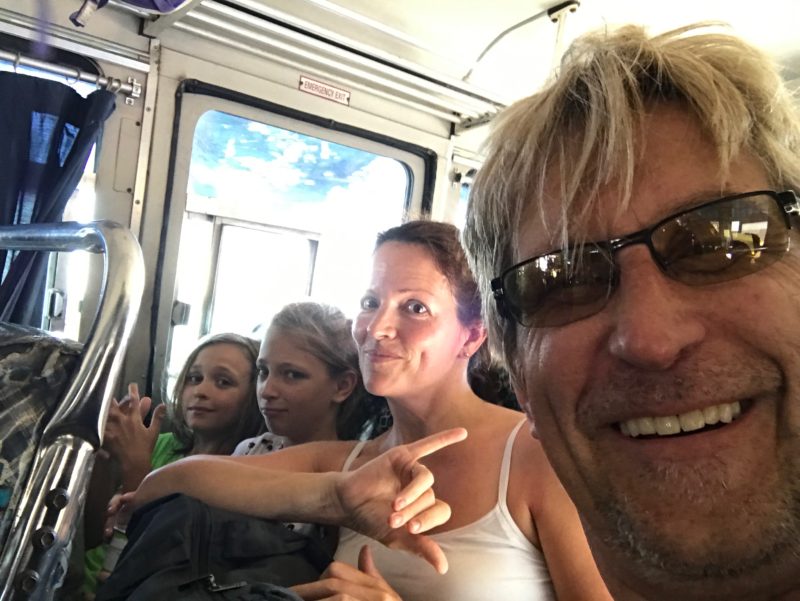 The Beaches
We had a fun time visiting the beaches near Mirissa and Weligama. The waters were great and the kids felt safe trying to learn to boogie board. Mirissa had a fun vibe and we could've spent more time there, but we were pretty happy to be staying at the Aussie Swiss Beach Resort – my Trip advisor here. No sponsored links here, we just liked these folks.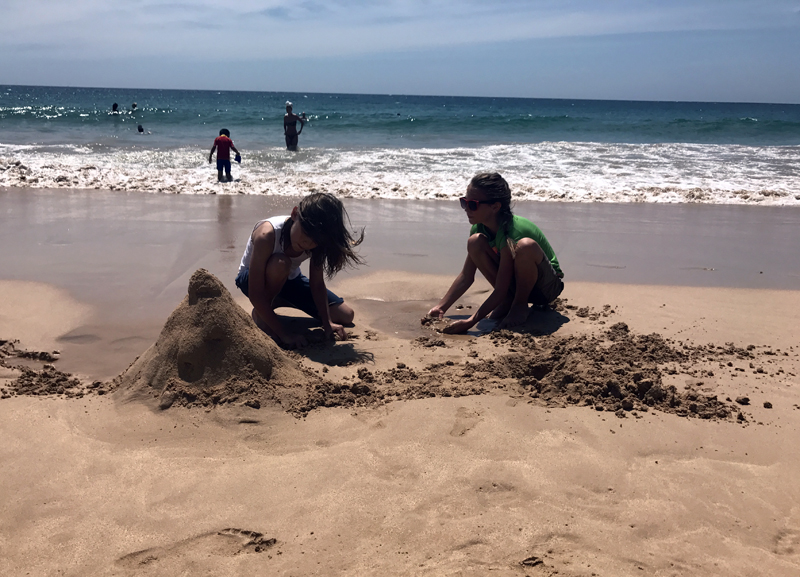 Sri Lanka – What Didn't work for Us?
No Uber or Taxi's in Galle
We arrived in Gale expecting to be able to get an Uber or taxi to take us to Mirissa. We had even researched and checked in advance. Alas, Uber was not available in Gale or Mirissa. We wasted a lot of time trying to find a taxi in Gale and got pretty frustrated as there were also no taxi's.
There is also nothing to eat directly around the Galle Train Station. If you're hungry after the long train ride, get a tuk-tuk to Galle Fort or to a researched restaurant. Otherwise, get on a bus heading south and in less than an hour, you will be near or in Mirissa and you'll find food there. Once near Mirissa, take a tuk-tuk from wherever the bus drops you, if need be.
But there were Flies at the Beach
I ate my meals in our room because the flies joining us for our outdoor dining had me waving my hands around like a crazy person. I usually made it 30% of the way through the meal before retreating to the room. My husband managed fine somehow, but the flies just loved me.
And Cons in Colombo
We got 'lucky' and found a con while in Colombo. Chances are you won't, but we did. We're always excited to find ourselves in a con. It's exciting to see an artist(s) fully committed to the con. Still, I know many people would rather avoid the waste of time, money and energy involved in such a diversion, so be sure to check out Youtube 'Colombo Sri Lanka con' before you arrive. The videos on Youtube show the cons pretty much by-the-book.
Super Attentive Service
The service, helpfulness and attentiveness in most every place we visited in Colombo was sometimes more than I wanted. We had just come from a month on the road in India and Maldives, and we were a wreck. I felt kind of gross and didn't really want to be fussed over. I know I will be grateful for the kindness and excellent service when we return to Sri Lanka.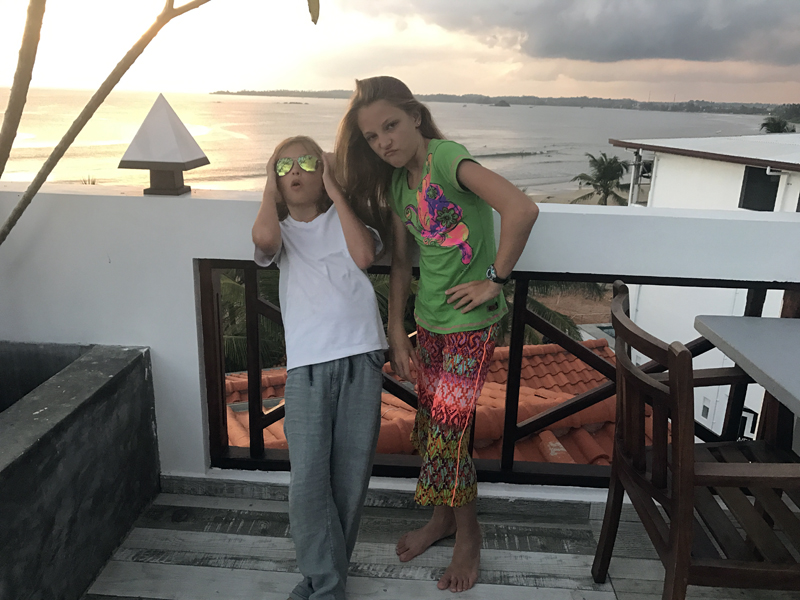 Sri Lanka – Wrap Up
When we visit Sri Lanka again we will stay enough days to travel to the center and visit Udawalawe National Park. We want to see the elephants hanging out in nature without much human interaction. Udawalawe looks like one of the best options for seeing elephants and for birdwatching. Ideally, we will travel when we might get a peek at blue whales. We'll spend a day in Colombo again if only to make it to the National Museum.
– xo Bar