When we came to SE Asia, we figured we'd be living in Singapore eventually. My partner had been talking with various companies and exploring roles in Singapore since we lived in San Francisco. Before we entertained another job offer from the area, we figured we needed to pay the country a visit. Singapore is a close hop from Kuala Lumpur and many travelers stopover for a quick overnight visa renewal from Malaysia or Indonesia. We planned a 5-day stay, which was a bit of a splash out as this country can be rather expensive. A visit to SIN can be managed on a budget with a little advance consideration. Here's a list of our winning tips of what worked and what didn't work for our family during our first visit to Singapore.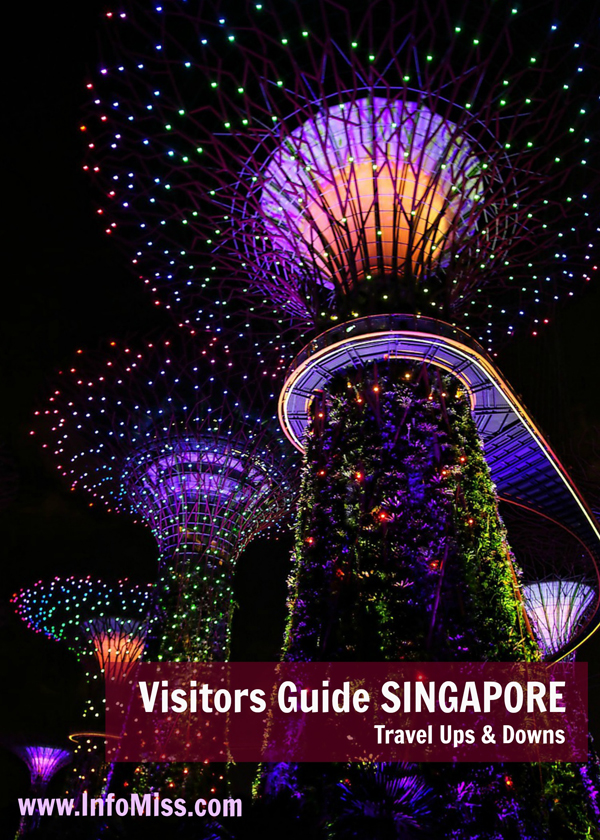 Singapore Visitors Guide – Travel Ups & Downs
Singapore – What Worked for Us?
Walking around Downtown
There's a ton to see and do in Singapore for visitors. We walked around the Marina Bay area nearly every day. The quay riverboat tours that start from Merlion Park (look for the lion head fountain) provide a useful overview of the downtown area and helped us figure out how we wanted to spend our remaining travel days. Singapore is like a movie set and the photo opportunities are endless. Bridges and buildings alike are perfectly lit and even with lush greenery in Singapore, you will rarely have a tree in the way of your perfect shot. Tip of the hat to the art directors, planners, and lighting professionals that made this country so amazingly photogenic.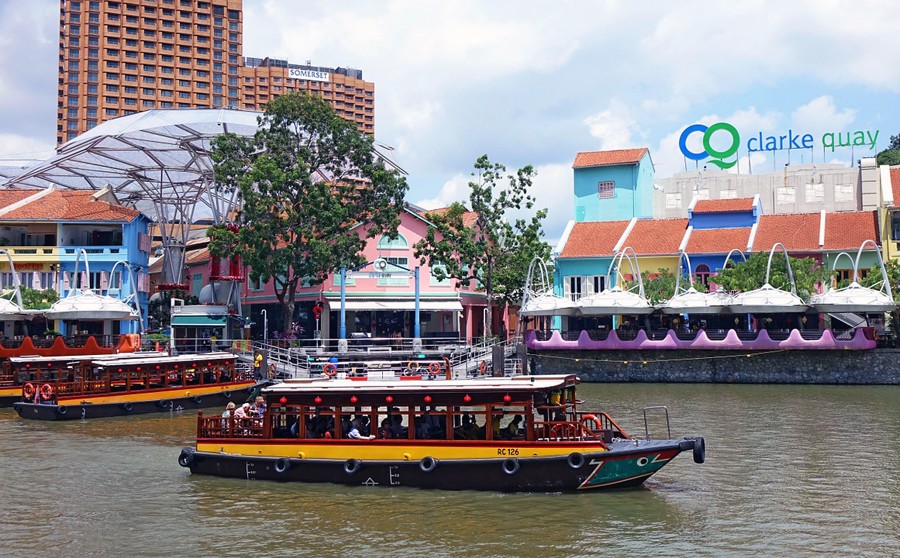 Bridges
If you like bridges, you can really geek out on them in Singapore. There's the DNA modeled Helix Bridge, the Cavenagh suspension, Anderson Truss, Elgin Arch bridge, Jiak Kim Cable Arch bridge, the Henderson wave, and the SAFTI Link cable-stayed bridge. The riverboat tour will pass you under a few of the bridges on this list. If you or your child wants to learn more about bridges, I suggest the free course through EDx / Dartmouth called 'The Engineering of Structures Around Us'.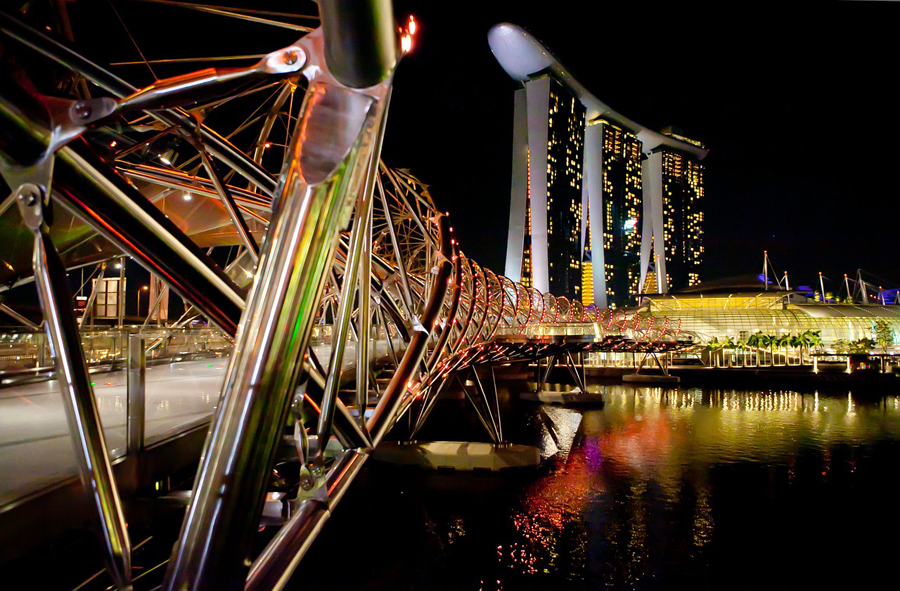 Uber, Taxi's and great public Transportation
We walked around downtown and other areas so much that we didn't even try to take public transportation during our stay. Sometimes we just want to be done taking in new information and figuring things out. Uber's and Taxi's* are certainly easy to come by, though you will spend more. And, cabs can be difficult to come by during taxi shift change times, so it might be worth looking into the buses or trains if only to have a backup plan. Getting around can be easily and affordably done by train or bus. *We recommend downloading the Grab Taxi App.
The Diversity and Style of the People
The same diversity of people we enjoy in Kuala Lumpur and Bangkok also exists in Singapore. The first thing that struck me when I arrived was that people in SIN wear shorts and tank tops. We spend a lot of time in Malaysia where the dress is more conservative, so I think about my clothing choices more than I would naturally. Being close to the equator, it makes sense to cover up for good skin health. But, covering up means being even hotter. I don't remember how I dressed during our stay, and that's the point, I loved not having to think about how I looked and what I wore.
Vernacular Architecture
We hired an Uber to take us to Blair road to see some of the gorgeous examples of Singaporean Vernacular Architecture. Besides taking in the architecture, there was nothing to do in the area, so after walking around and grabbing some photos, we left. Another area of vernacular interest that we didn't visit is Koon Seng Road. I write more about the architecture of SE Asia here.
The Beach
The waters aren't particularly inviting, however, the parks, bike paths, and oceanside restaurants are quite nice. We rented a 4 seater surrey bike (like this) and let our 11-year-old drive, which was both scary and hilarious. If you have recently visited great beaches elsewhere, you could probably skip the beach. Excepting the beachside beers and snacks, we found visiting the beach an inexpensive and fun way to spend an afternoon.
A2 Parkour
Singapore has a parkour scene! We made sure to at least take one class at A2 Parkour and we're so glad we did. Visiting A2 is a must for us on all future trips to Singapore.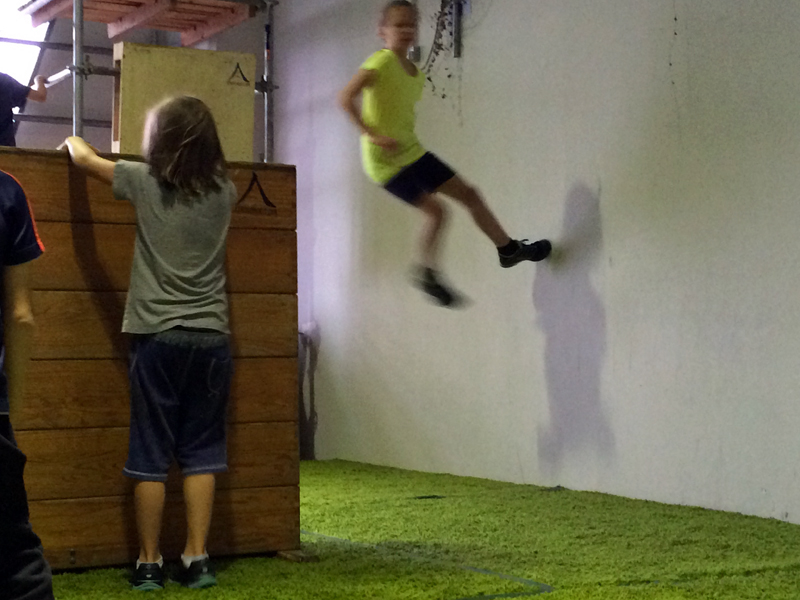 Hawker Food and Affordable Wine
We booked a highly rated but affordable Airbnb for our stay which was still pricey, but that's Singapore. Our place was near Shaw plaza where we could pick up groceries from Fairprice for better prices than eating every meal out. Whampoa Market / Hawker Centre was close by and provided plenty of good, cheap food options. There are so many great hawker stands, so eating out does not need to ruin your budget. Our favorite meal was sushi at JJ.com Fish Mart. My Review on Trip Advisor
If you've traveled around Asia and enjoy a glass of good wine, you know how silly expensive it can be. A headache-inducing wine that would run $10 in the US will cost you $40 in Malaysia and Indonesia. So, I was pleasantly surprised to find reasonably priced Champagne and wine in the stores. Liquor is crazy expensive though. If you want liquor for your trip and you're coming from Malaysia, you may want to pack it. Visitors arriving in Singapore from Malaysia are not allowed to purchase liquor duty-free at the Singapore airport – only wine and beer.

Singapore – What Didn't work for Us?
It's Expensive
Singapore reminded me of San Francisco except in San Francisco, beers didn't cost twelve dollars. It was hard to relax in such an unforgiving economy. We will try to arrange a housesit on future visits, which will significantly reduce the spending. We use TrustedHousesitters and have been pleased with the community and selection of housesits.
It's almost too Perfect
Can 'too perfect' be a thing? The lighting, the beautiful architecture, and the trees are grown in just the right spot to just the right height – it can be discomforting after a while. I wanted to see a rat scurry out of a gutter or find an unpretty building, but that didn't happen.
Wrap Up
We left a lot of places unvisited on our first trip to SIN. Next visit, we'll return to A2 Parkour and JJ.com Fish Mart for Sushi. Our kids won't love it, but there will be museums on our next trip. I'm looking forward to seeing the National Museum of Singapore, the Red Dot Design Museum, and the Singapore Art Museum. A water park would thrill the kids and Sentosa Island is home to the Aquarium, so that would be fun.
After our visit, the question still remains whether we would enjoy living in Singapore. I think we'll need a couple more visits to know for sure.
– xo Bar