It's been 2 full years since we sold our car. Last year, I shared our experience of how got rid of our car and cut our expenses. In this article, I'd like to share some actual dollar amounts over these past 2 years without a car.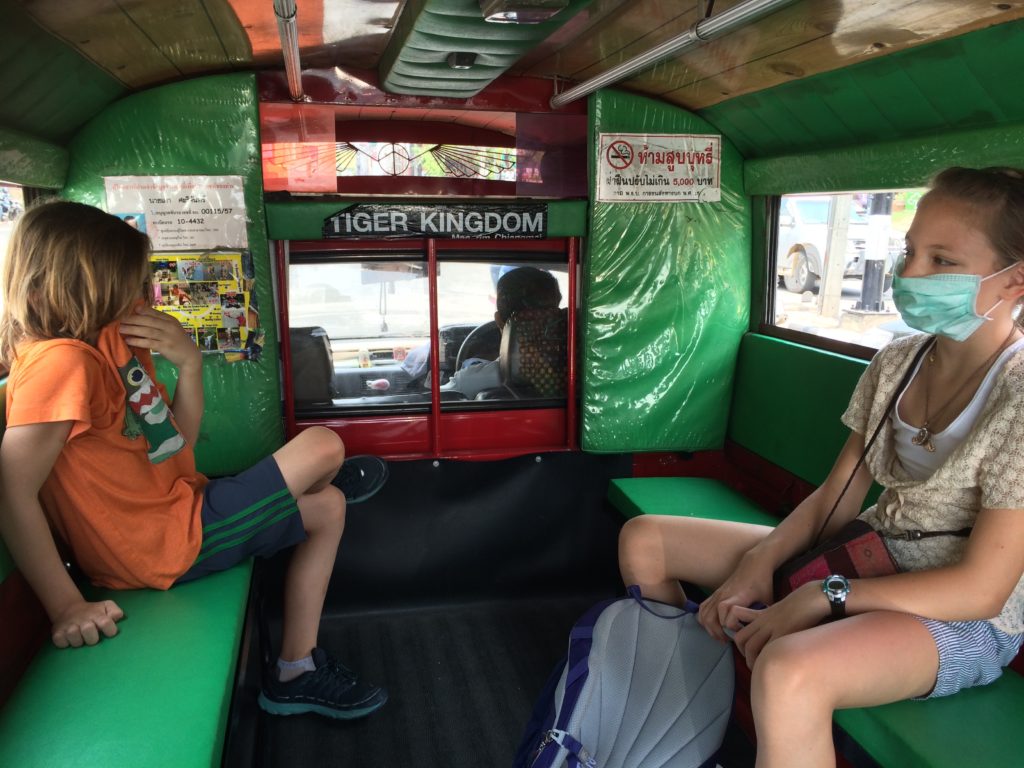 First, I must say, after owning a car for decades, we LOVE not owning a car and do not miss having one. Our car mileage was lower than the average US driver by 10,000 miles, however, we lived in San Francisco, so our expenses were higher than average. Annually, owning our car in the US cost us $10,800 (5k miles/yr) versus the average car owner at 15k miles in a similarly sized vehicle.
How We Cut Expenses
Thanks to car-sharing services like Grab, Lyft, Zipcar, and Uber  + public transport, and because we are willing to live smaller and stay close to urban city centers, selling our car was an adjustment but an easier choice. Not to mention, the sharing economy made it possible for us to travel to 12 countries in two years safely and conveniently. Having practiced alternative transport in the US, we don't feel stressed trying to figure out transport in new cities. Travel is much easier on the family now that we can hire a car the first or second day and figure out public transportation when we're acclimated and less fatigued. It is true that "Fatigue makes cowards of us all".
In the previous article, we shared that in 2014, we spent $10,800 on transportation. As can be seen in the breakdown of our transportation expenses below, we have spent much less money over the last 2 years by not owning a car. Mint helps us track our expenses and record and reconcile our expenses.
2015
4 people
San Francisco, March-December 2015
Transportation: Bart, Metro, Uber, Lyft, bus, rental cars, borrowed car
$4,037 (includes $403 non-owners car insurance)
2016
4 people
San Francisco and New York, Jan-Mar 2016;
Asia, March-December 2016
Transportation: Trains, Borrowed car, Tuk Tuk, Metro, Subway, Rickshaw, Trishaw, Uber, Taxi, Songthaews, Monorail
$1,502
2017 (to March)
4 people
Asia, Jan-Mar 2017 | 1st Quarter
Transportation: Train, Bus, Subway, Rickshaw, Uber, Taxi, Monorail
$411 ($1,600 projected for 2017)
I wonder how many people think about the true economics of car ownership. For years, automotive companies have convinced people that car ownership is a right of passage. Car advertisers created a demand in the marketplace and supplied that demand when we bought into their marketing scheme.
As a final comparison, in the month of February 2017, we had our most expensive month for transportation spending $123.90. Compared to the previously normal $900 per month costs we incurred when we owned a car. Just based on this, I can give you 776 reasons we love not owning a car.
Are Cars the New Pager?
As shown above, sharing companies like Uber, Grab, Airbnb, and others have allowed us to cut expenses easily by removing the need to make asset-heavy purchases like automobiles and real-estate commitments. As participants in the sharing economy, we borrow time in other peoples cars or homes, when needed, and with no further obligation with no worry about storage, declines in asset values, or maintenance. On top of all of those benefits, we've been able to lower our annual private transportation costs from $10,800 to $1,500 per year over the past two years. I've read that having a plastic water bottle is the new cigarette. Well, I think we're well into a time where having a car is the new pager.
Would you be willing to get rid of your car to cut expenses by $7,000-10,000 less per year?
Sign in and comment below – what has been your experience?