We started traveling in 2010 after moving from Santa Monica to Seattle when our two kids were still 6 and 4 years old. Our kids were raised in Santa Monica, and LA will always be one of our favorite places and our home. When our kids are older, we will return to Los Angeles, but for now, we are still enjoying exploring the world. Here is our list of 12 Things to Do in Los Angeles with Older Kids when we get back to Cali!
If you have younger kids, check out our article at Worldschool Central: 10 Great Things to do in LA with Kids.
1. The Perfect Santa Monica Day
First of all, we like to start our day with a 5-mile beach/boardwalk run, rollerblade or bike ride. After our run, we usually stop at the park by the pier for a bit of climbing and aerial rings. On our walk home, we grab a latte and maybe even breakfast at Amelia's on Main Street. Back home to work for a couple of hours and have lunch. In the afternoon, we might visit the library, swim at the YMCA or meet up with friends. In the evening, we may do a jujitsu or parkour class, or visit Bergamot Station, or take in some Irish fiddle at Finn McCools. Whatever we do, our evening will likely include food and friends!
On certain days, we'll stop by Pacific Park and enjoy a few rides on the Sea Dragon, the West Coaster or the Ferris wheel because that view never gets old. This is not only a fun thing to do in Los Angeles with older kids, it's great fun with younger kids too.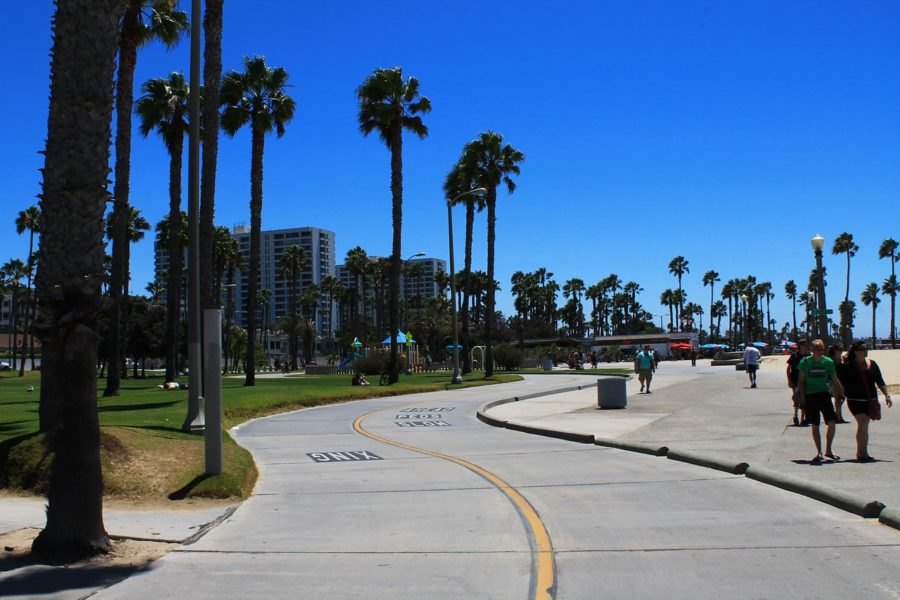 2. Art
The Broad is LA's newest contemporary art museum and is home to the Eli and Edythe Broad collection. The Broads have a wonderful collection of playful, contemporary art that will interest and engage even the most reluctant child museum goer (Jasper John, Basquiat, Jeff Koons, Barbara Kruger, Takashi Murakami +more). Entrance is free. While you're in the area, you can also visit MOCA for a complete contemporary art afternoon.
LACMA is one of my favorite museums and my kids have always enjoyed the visits, which cannot be said of all art museums. LACMA has a very generous entrance program and waives the cost of entry for those under 17.
The Getty Villa in Malibu was constructed to give visitors a feel of Roman in the 1st century. The Roman country house feel is the perfect backdrop for the Greek and Roman Antiquities housed within the museum. I always make time for lunch in the museum cafés and I recall enjoying a delightful and relaxing lunch at Getty Villa on my last visit. Entrance is free. Tickets must be booked in advance.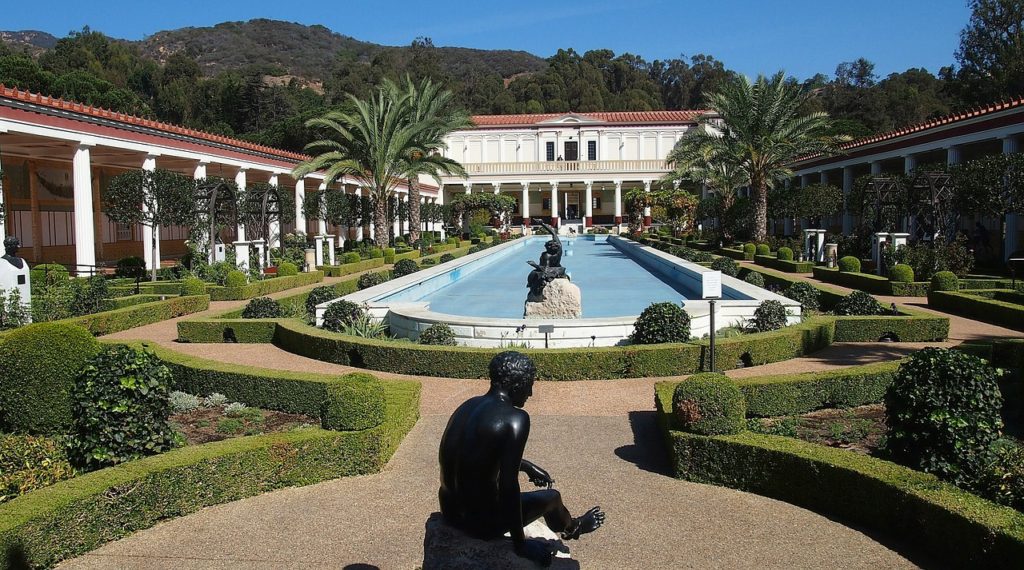 3. Beaches and Sports
LA's beaches are of course great for surfing and sandcastles + there are also fun activities just off the beach like: parking lot hockey, parkour, yoga, volleyball, rollerblading, skateboarding and chess.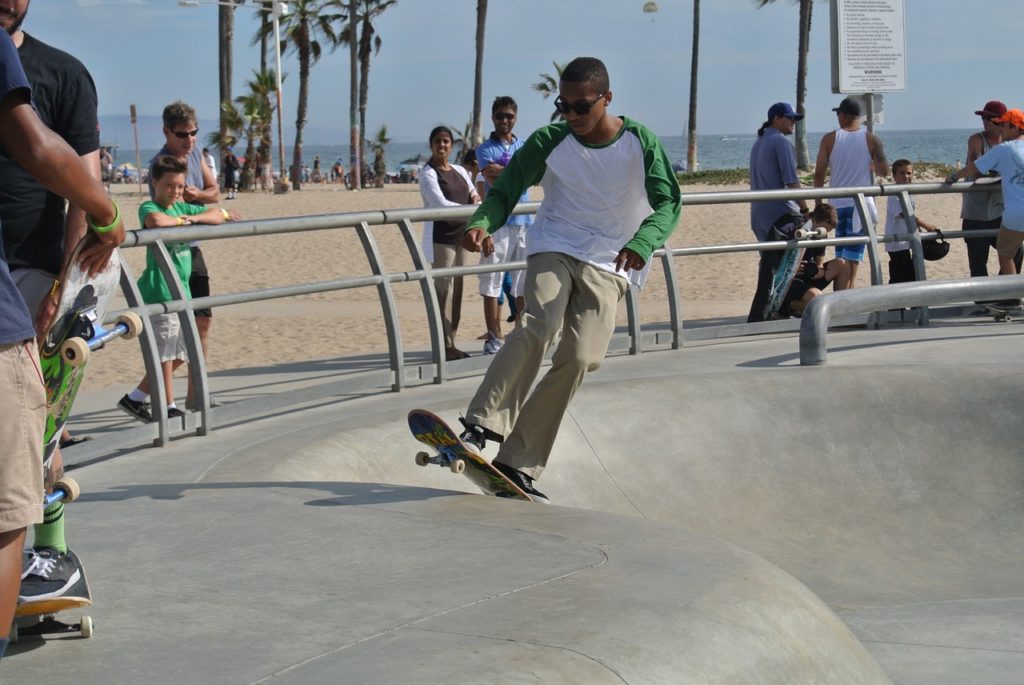 4. The Famous Food Spots of LA
Our daughter recently let me know that she's looking forward to visiting cool restaurants when we return to LA. You can imagine how thrilled I was! We have always dined out with our two, but there were a few years where it was mostly for training and didn't bring us much joy. I'm truly looking forward to enjoying meals out in Los Angeles with older kids!  I'm so looking forward to revisiting old haunts and finding new favorites with our kids.
5. Hiking and Views
There are hundreds of hikes around the hills of Los Angeles. A couple of my favorite hikes are Temescal Canyon and the nearby Will Rogers Trails in Pacific Palisades because they are an easy drive from Santa Monica.
Malibu Creek State Park is also fantastic for hiking. If you want to see more LA history, take the M*A*S*H Hike. I used to trail run through this area and it really does still feel familiar if you've ever watched the TV show Mash. For more info about this hike, I liked the write up at Socialhiker.net.
For a truly iconic LA hike, trek up the hills to see the Hollywood sign. I write more about that hike in 10 Great Things to do in LA with Kids at Worldschooling Central.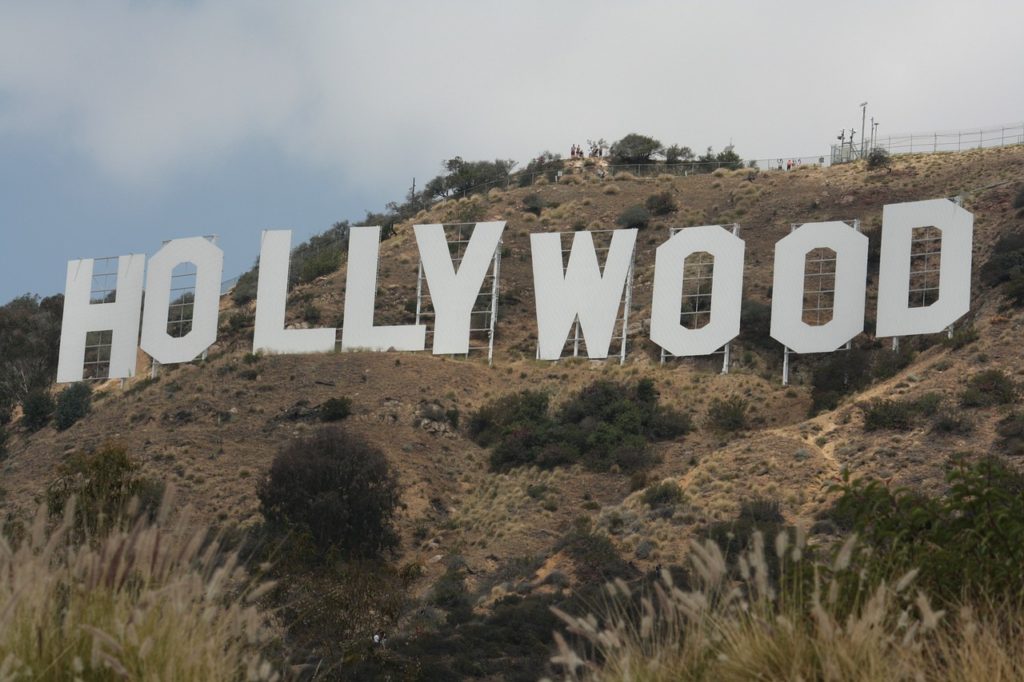 The stars are located on both sides of Hollywood Boulevard and Vine street. Your kids will likely enjoy being closest to the center of the walk where the 'stars' will boast more recognizable names. Hollywood can be crowded, messy and full of street performers so be prepared. Scout out a quiet lunch location in advance and plan your exit. Finish the day doing a hike to the Hollywood sign (see #5) or maybe a trip to the Hollywood Bristol Farms for groceries (live like a Hollywood local) before you return to your place.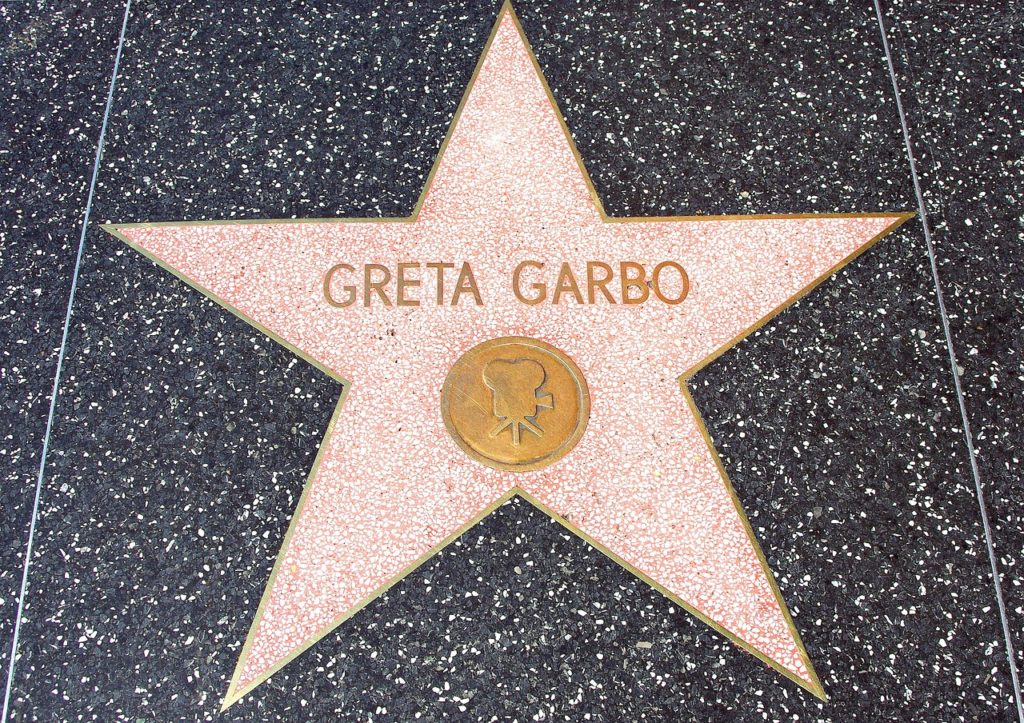 7. Movies – Hollywood Forever Cemetery Summer Movie Nights
If you're traveling in the summertime, be sure to check out the movie schedule at the Hollywood Forever Cemetery. Taking in a movie at a famous cemetery is definitely a unique way to enjoy Los Angeles with older kids. Bring a blanket, a picnic meal and even a bottle of wine and enjoy a movie under the stars. It's pretty fun and a great way to take the spookiness out of being in a cemetery at night.
8. Music
The Hollywood Bowl outdoor Amphitheatre is simply one of the best (IMO) music venues in the US. The Hollywood Bowl is located in the Hollywood Hills and is the summer home of the LA Philharmonic. There are many special music events like the Sound of Music Sing-A-Long; free weekday open rehearsals; popular bands and World music nights. Check the calendar when you plan your visit to LA. Pack a picnic lunch and drinks and prepare for an unforgettable experience. The Bowl is not to be missed! Oh, parking and traffic are awful so make a plan or at least set your expectations.
I recommend taking in a performance by the Angel City Chorale if they happen to be performing while you're in LA. Check out Angel City Chorale performing Africa (Youtube).
Visit Disney Concert Hall for the architecture, stay for one of the special performances that are free for children with the purchase of one adult ticket.

9. Museums
We will be visiting the Los Angeles Holocaust Museum and the Museum of Tolerance  as both of our kids have studied WWII and read about the horrors of the Holocaust. The Museum of Tolerance has an excellent World War II and Anne Frank exhibit that will be important for our older kids to see. Check for free museum days and programs geared toward children of a younger age.
10. Shopping
A day of shopping would drive younger kids crazy! Shopping in Los Angeles with older kids though is a whole different experience. If you and your kids are looking for the full on LA experience, check out the many famous shopping spots in LA. Rodeo Drive in Beverly Hills followed by a cool beverage or tapas at a 'classically LA' restaurant. For us, I'm planning Matsuhisa for sushi and Mason Richard for pastries and espresso! Abbot Kinney Blvd. for one of a kind storefronts and small brands in Venice. Montana Avenue in Santa Monica for upscale fashion and smaller brands. Brentwood Country Mart offers boutique shopping with a small town feel. Malibu Country Mart is enjoyable for its open air setting and Cali style shops.
If your kids like running, jumping and climbing things, you'll want to pay a visit to one of the top parkour gyms in the US with 3 LA locations. The coaches are professional athletes who want to share movement and play with every kid and adult they train. We visit Tempest every time we're in LA and it's always a highlight of our trip. If you visit the Northridge location, I recommend King's Burgers and Got Sushi for a bite after Tempest!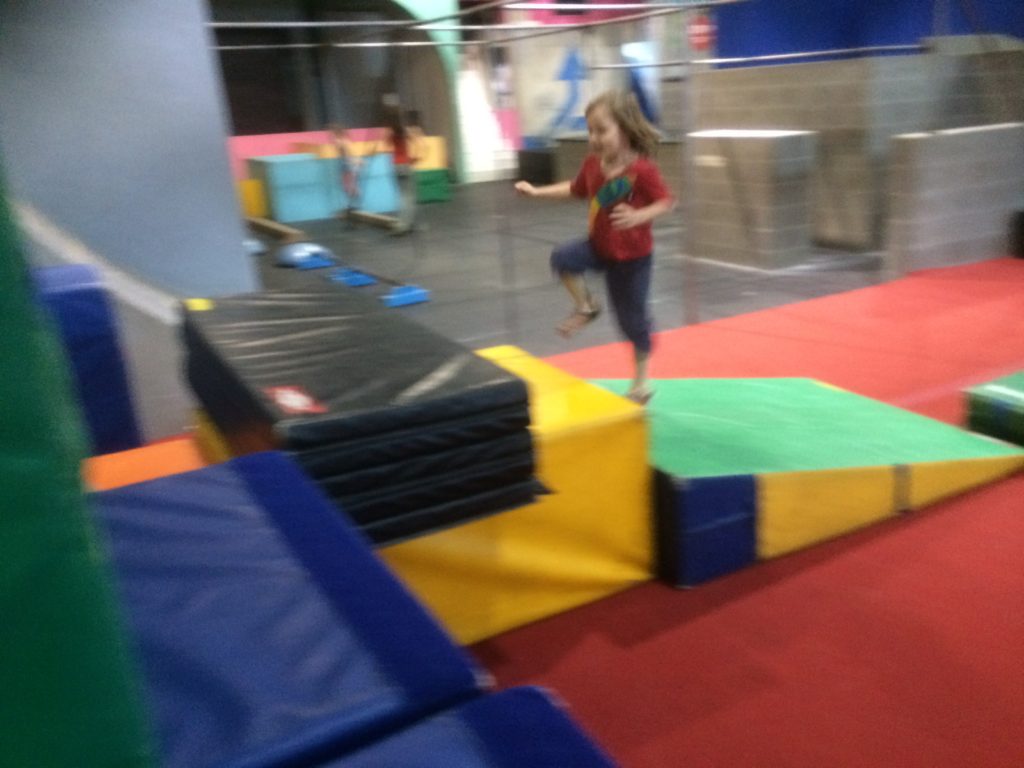 12. Universal Studios Theme Park – Hollywood
And last on our list is Universal Studios. Many people think of Disneyland when they visit LA, but Universal Studios Hollywood Theme Park is the park I would visit in Los Angeles with older kids. At Universal you'll have access to a Backlot tour which every preteen, teen and adult will find enjoyable. Entry tickets are spendy, though they are cheaper than Disneyland! I recommend upgrading your tickets to the front of the line pass, which allows you to make the most of your time at Universal.
Finally, if you would like to discover MORE fun things to do in LA, check out our article on 10 Great Things to do in LA with Kids at Worldschooling Central, a resource for traveling world, homeschool / unschooling families.