Kuala Lumpur (KL) made for the perfect basecamp when we were touring around Southeast Asia. KL is a worldclass city filled with some of the sweetest people you'll meet. Kuala Lumpur is as diverse as it is warm. The visa process is smooth for US passport holders and many other passport holders. Grab (Hired cars) works well and public transportation is fantastic and constantly improving. To visit central Kuala Lumpur, visitors will need to take a taxi or Grab car from the airport. If you are backpacking around Asia, KL is a great place to freshen up your clothes, supplies, tech and even yourself. Here's a list of some of our favorite places.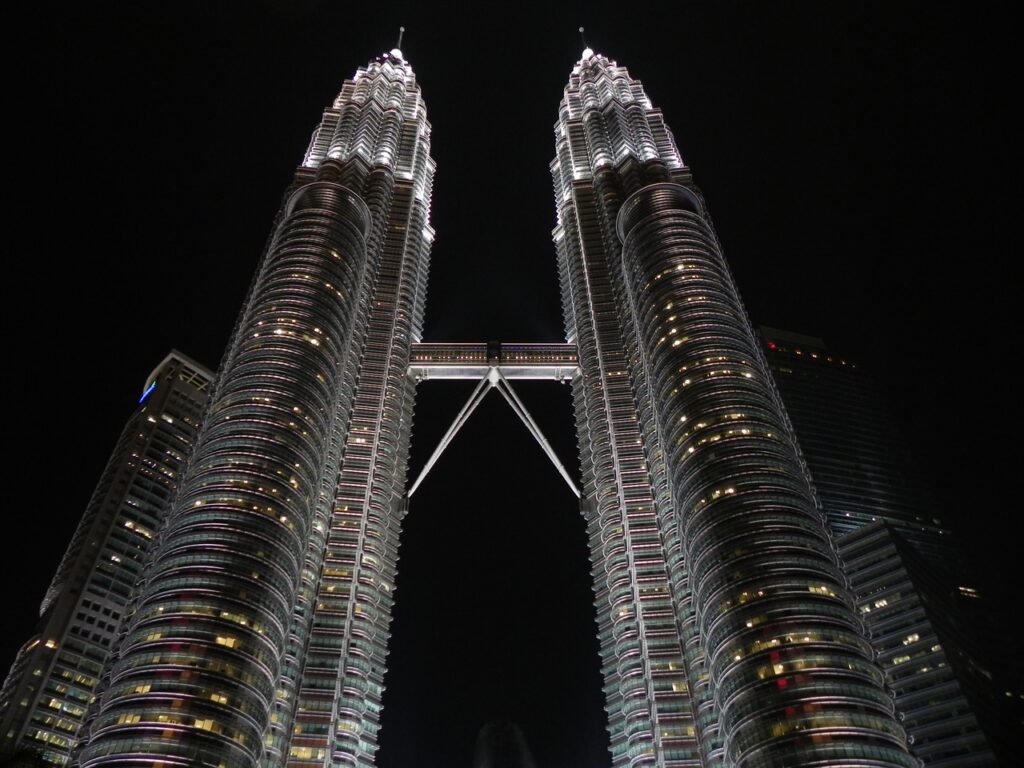 Kuala Lumpur – for residents or travelers
Where to Play
District 21, Apocalyptic Theme park
It's a bit of an taxi or Grab ride to this experience. District 21 is in a mall as these things often are, but it's very cool and worth the trip if you love a amazing theme parks. Here's Ms. Ame's video of D21.
Berjaya Times Square Theme park
Berjaya Times Square is in downtown KL inside of a very tall building and mall. I really love the roller coaster because it's very smooth. The rest of the rides are very good as well and the haunted house is downright scary. The mall is more Malaysian and local in style than western which is nice and there are some great stores here with good prices. Here's a link to a good video of the fun Roller coaster.
Sunway Lagoon
Sunway Lagoon is an enormous water park built on top of old tin mining land. If you like water parks and it's hot enough, you will have a blast here. This is a great way to spend the day if you have children of any age. There's even a cool canopy walk to cross over to the other side of the park. Sunway Lagoon Website
Shopping in Kuala Lumpur – Supply Runs
Low Yat Plaza
Low Yat Plaza is where you go if you need to freshen up your tech gear. It's mostly just a tech mall in downtown KL.
Suria KLCC and the Pavilion
The shopping here is mostly mid to high-end popular retail brands and restaurants. When you visit the Petronas Towers at Suria KLCC (the shopping center is on the bottom), make sure to use the pedestrian walkways either underground or overground to walk to the Pavillion Mall. The footpaths are a godsend when it is hot outside. Review of the Pedestrian paths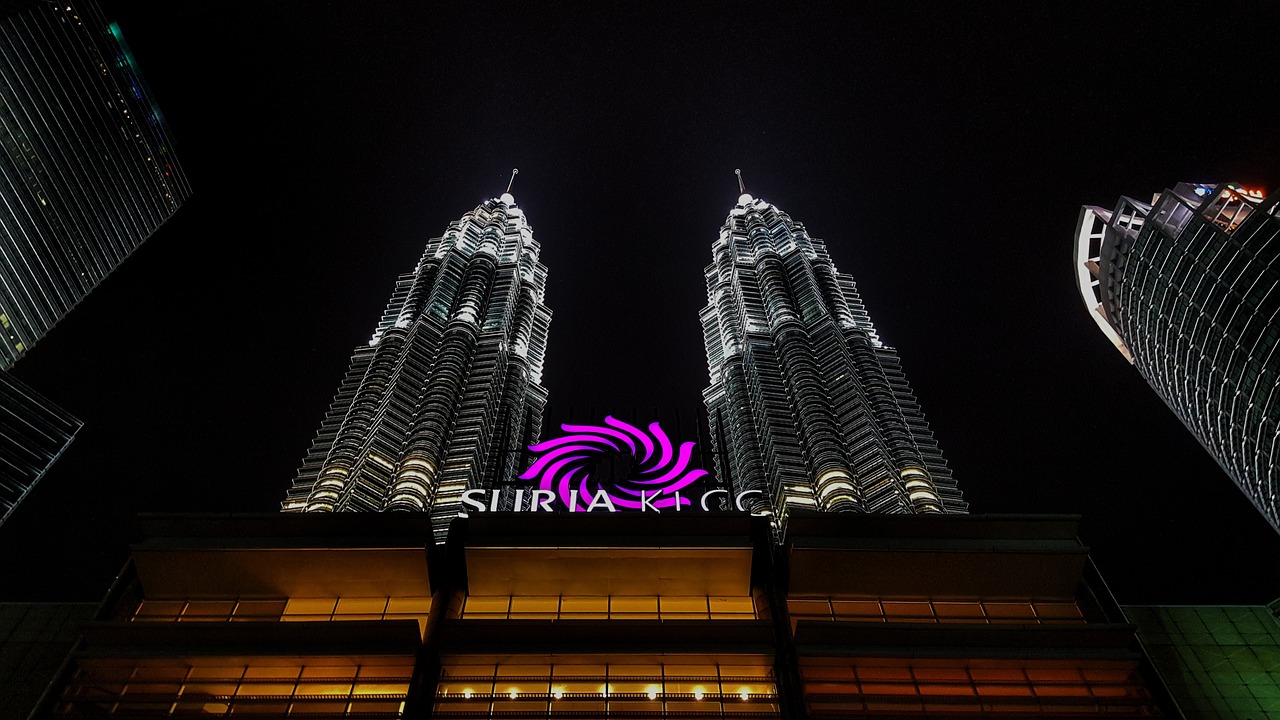 Sungei Wang Plaza
This mall, the Sungei Wang Plaza is a good mall to find cheap (some knock-off) stuff. There are very good salons here with talented stylists. They wash your hair in the chair and if you have dandruff they have a treatment for it that makes it go away for literally months.
KLCC Thrift Store
I could always find something interesting at this little thrift store near Izumi Hotel. If you like thrifting or just need to random this or that, this is a great shop to search. (KLBC Thrift Shop is open from 12 – 18hr M – Saturday and Sunday from 10 – 12hr.)
Where to eat – Food
In Kuala Lumpur there are street vendors and restaurants that are open 24-hours a day, so there's no reason to sleep off your hunger in KL.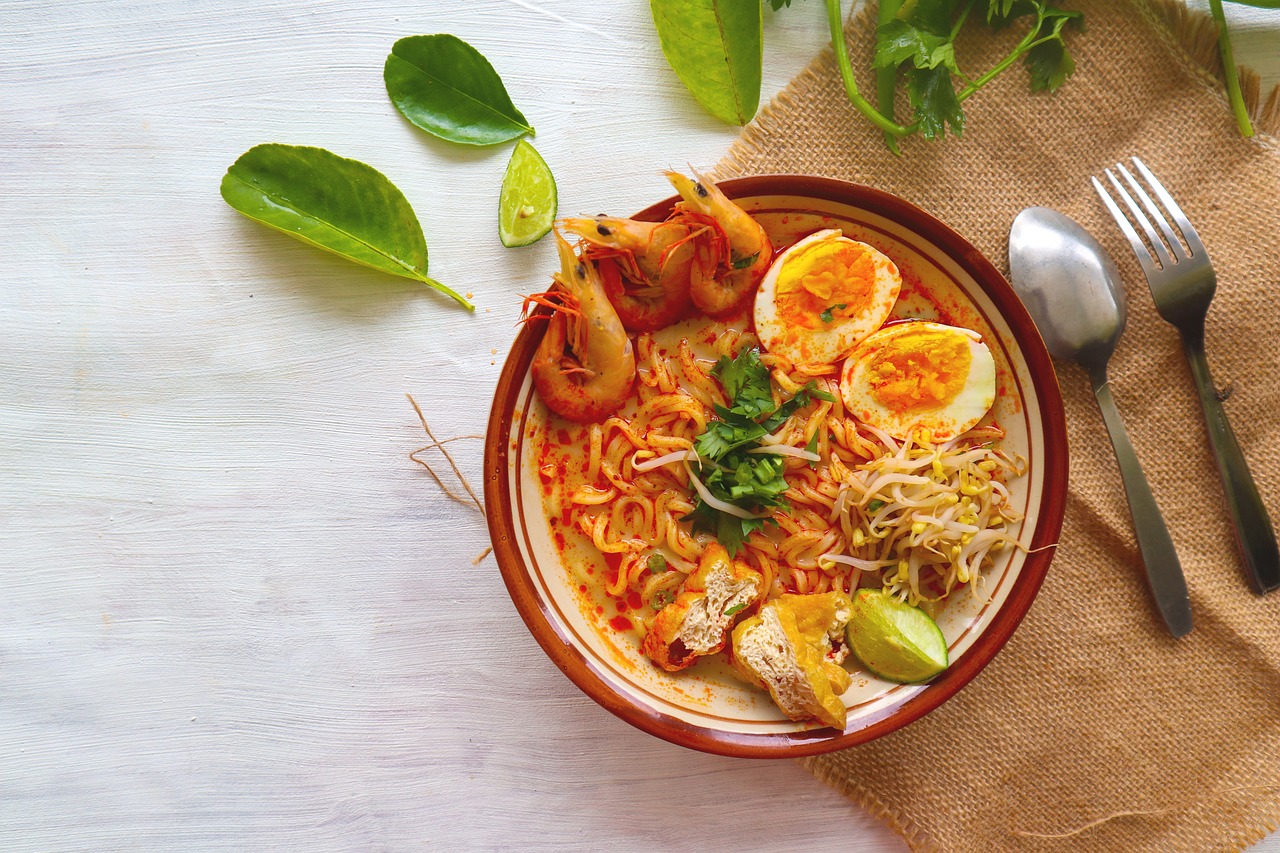 Bukit Bintang is central to all and a popular place with the tourists and locals. There are many food and bar options here and Pisco restaurant and bar was a good place to find the traveling crowd. Tell Nico that Barbara & Andrew sent you.
Jalan Alor is where the street food is located in Bukit Bintang and not to be missed.
Be sure to stop for lunch at the Suria KLCC mall. The food court on the second or third floor is very good. The chicken and rice is very popular in Malaysia and my son's favorite. There was an an Indian restaurant/stall with excellent food.
Of course there are fancier restaurants as well. Here is a link to a few on my Trip advisor page.
The place for German Bread
If you love good German bread, you can find it at the Hock Choon Supermarket in the Deli. The baker trained in Germany and makes amazing German bread just like home! The sandwich baguettes are amazing. Besides amazing German bread, Hock Choon Market is a great market for the westerner missing something from home. There are British foods, American foods, and more here. There's also an upstairs that's easy to miss if you don't know about it where you will find a pharmacy and cute little shops selling local items.
Where to Stay – Hotels
I had an apartment in Kuala Lumpur so I didn't stay in many hotels. Friends stayed in some lovely and affordable places though. The serviced apartments were a popular choice among my fellow travelers. I'll list a few nice ones that I stayed in here. I will not list the cheap ones that were unexceptional. You can easily find those yourself.
The Grand Millennium Hotel Kuala Lumpur My review
Invito Hotel and Residence My review
Where the Tourists Stop
The Batu Caves
Many people go to the Batu Caves, but it can be a miserable experience if it's crowded or hot. Plus, it's a lot of steps and they have squat toilets in the bathrooms. If this is high on your list, just know what to expect and you will enjoy. Last I visited, the only way to get here was by hiring a car. Make sure that you've eaten because the food options at Batu Caves are few apart from packaged snacks.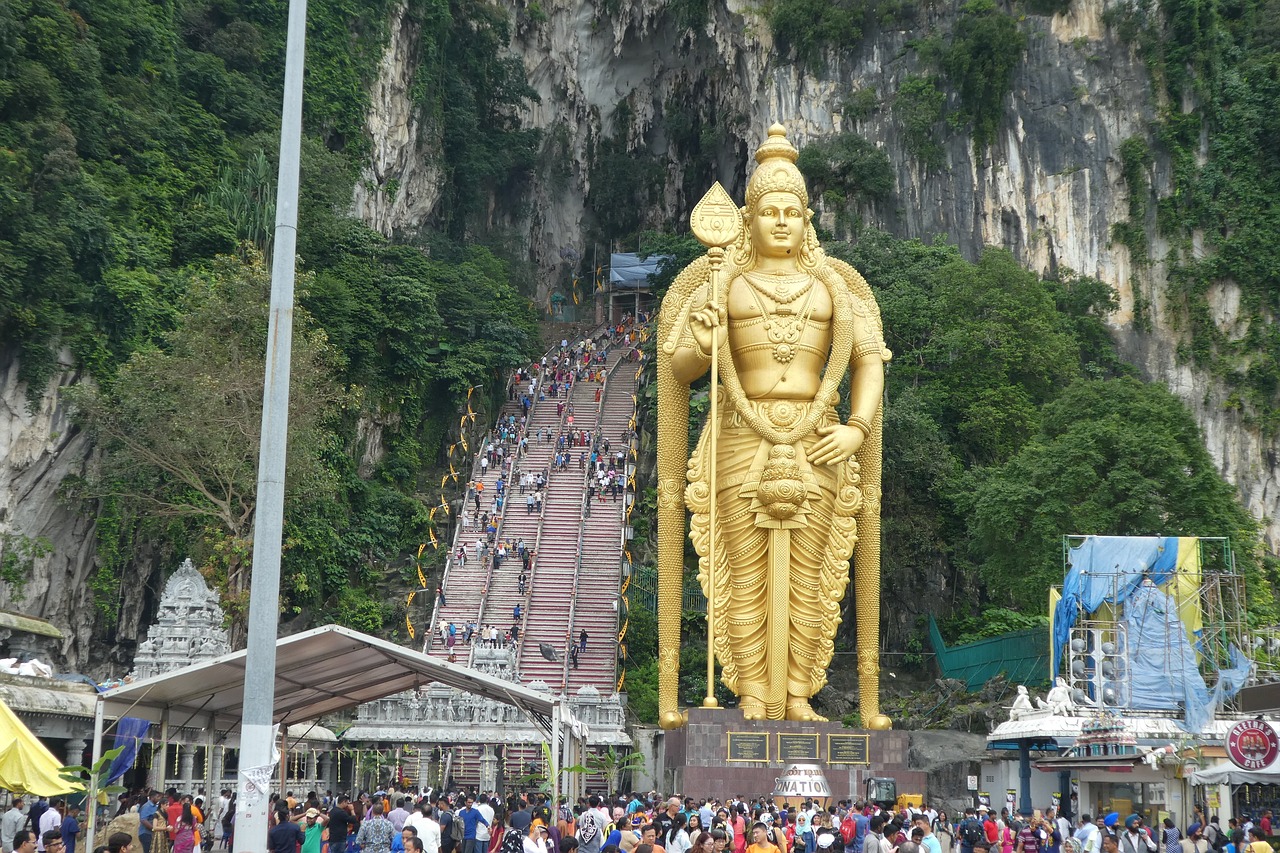 Visit a Rain Forest
There is a Rain forest just outside of the city by car. There are hikes to waterfalls you can take in the forest. Sadly, I believe the canopy in the forest has closed, but the forest is still interesting to explore at the ground level. Just be mindful that you may pick up a leech or two along your wallk, but they are pretty easy to pluck off.
Vernacular Architecture
Kuala Lumpur is well known for its modern architecture like the Petronas Twin Towers, but KL also has important vernacular architecture worth exploring. I wrote about the architecture here.
Kampang Baru has a fascinating story and is located in the center of Kuala Lumpur. In Kampang Baru there are amazing street vendors and small restaurants where you can stop for awhile and enjoy some of the local life. To visit a historical Malay house, a visit to the Rumah Penghulu Abu Seman or Chief Abu Seman's House is quite interesting. The Rumah Penghulu Abu Seman house is also right in central KL and is worth a visit.
Chinatown and Little India
The Chinatown and Little India areas in KL are both great for food, supplies, and community. In Chinatown, there good places to get eastern or western medicine plus there's an acupuncture school offering affordable services. In both locations you can also find affordable shops, restaurants and thrift stores.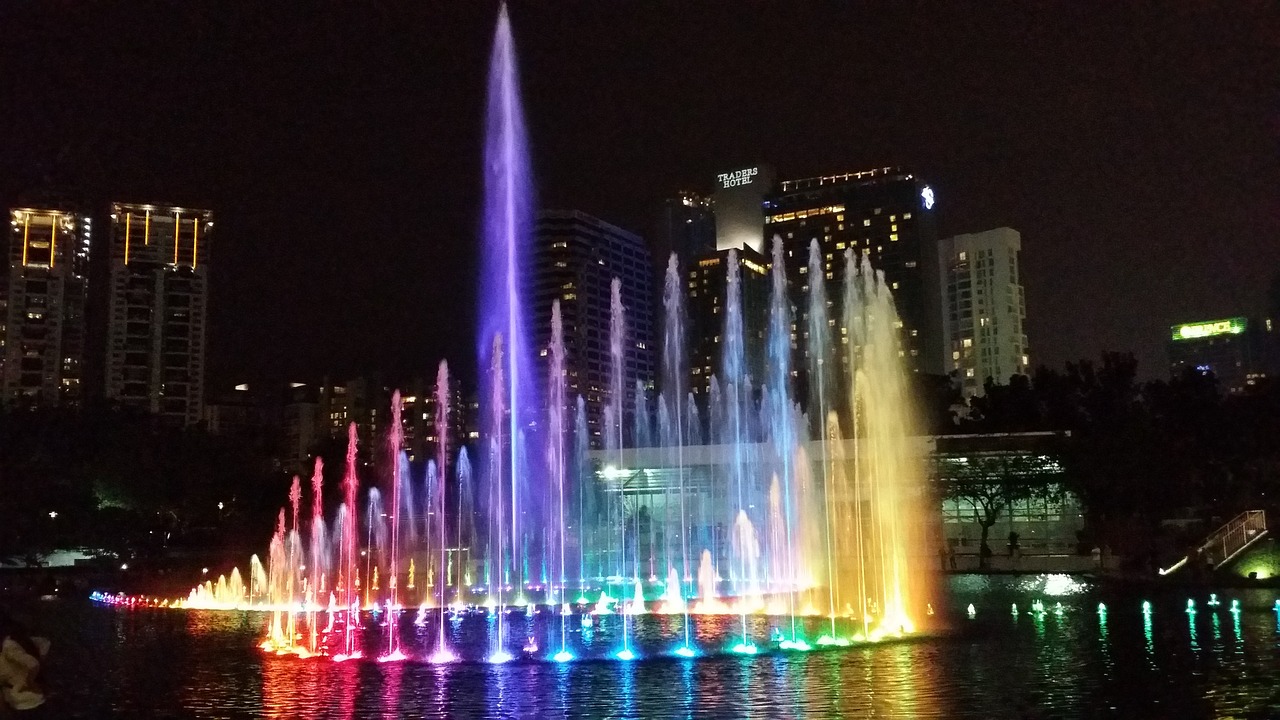 Kuala Lumpur – Wrap Up
Kuala Lumpur is where people like to stop on their travel journey to freshen up and resupply. After weeks or months of roughing it or backpacking, KL is the perfect city to find a comfortable hotel and take a much needed break from the chaos of travel. In KL you can find affordable hotels with gorgeous rooftop pools, a rich food scene, and plenty of activities and places to explore. The Petronas Towers take my breath away every time I visit them. My second favorite thing about Kuala Lumpur are the people. In KL you will find the kindest people you may ever meet. Kuala Lumpur remains one of my favorite cities and will forever have a piece of my heart.
– xo Bar