The Maldives – What worked for us?
Staying on an inhabited Island. As a family, staying on an inhabited island (Maafushi) was a good choice as it gave us different options and offered value. We stayed 6 days and 5 nights and didn't feel like burning 6K on an unpredictable but almost guaranteed, annoying-at-times, family trip. We're also sensitive to other travelers including honeymooners that might want to enjoy their vacation. Perhaps, maybe, if we had stayed fewer days in the Maldives we would've been willing to try one of the resort islands.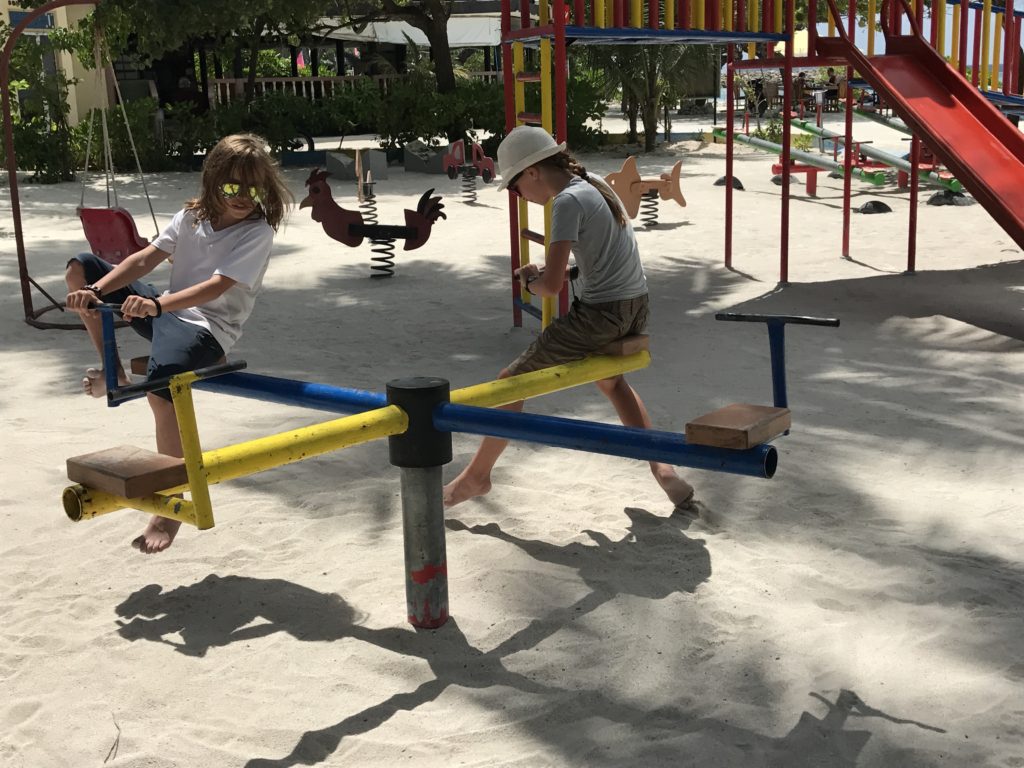 Sun Protective Swimwear and Clothes. I recommend a rash guard, wetsuit or even a lycra jacket and running tights for sun protection and warmth in the ocean. I wasn't cold in the ocean, perhaps because I swam in Uniqlo tech pants and shirt which doubled as clothing for our month of travel. Our kids did get cold in the ocean as they only wore a swimsuit and tech shirt. My son was so cold while snorkeling that we needed to swim back to the boat and cut our session short. Next time we ocean swim with the kids, even in warm waters, I will have them wear lycra pants and a rash guard for warmth. As an aside, we also received appreciative words and smiles from locals for respecting the local cultures way of not exposing too much skin.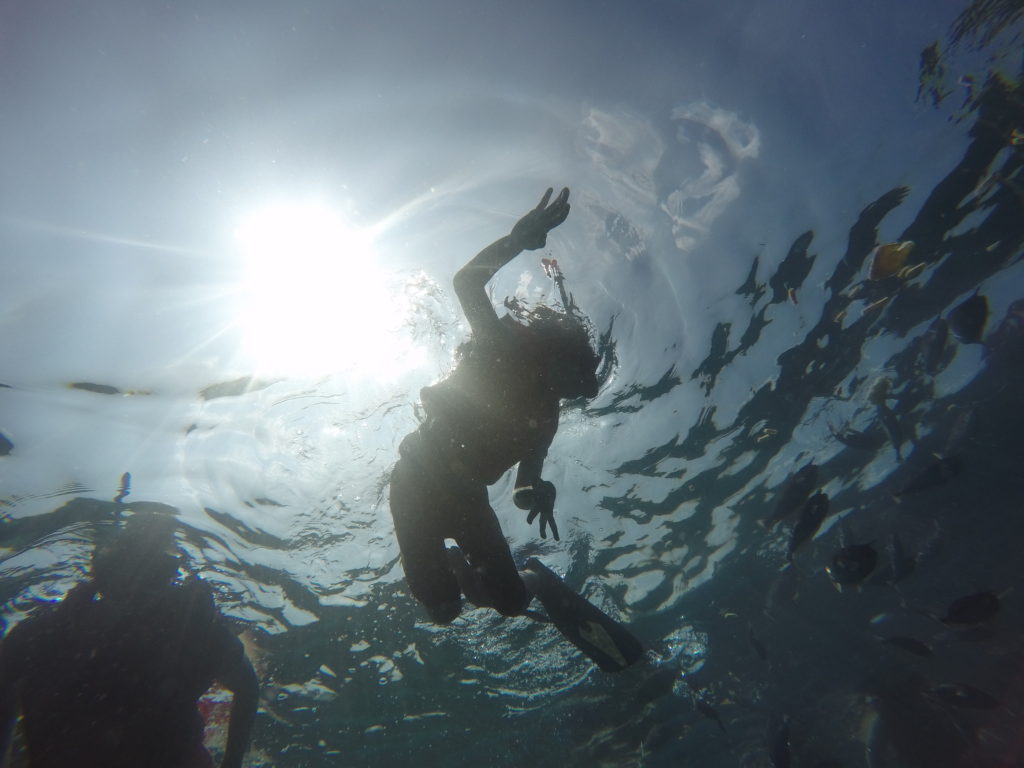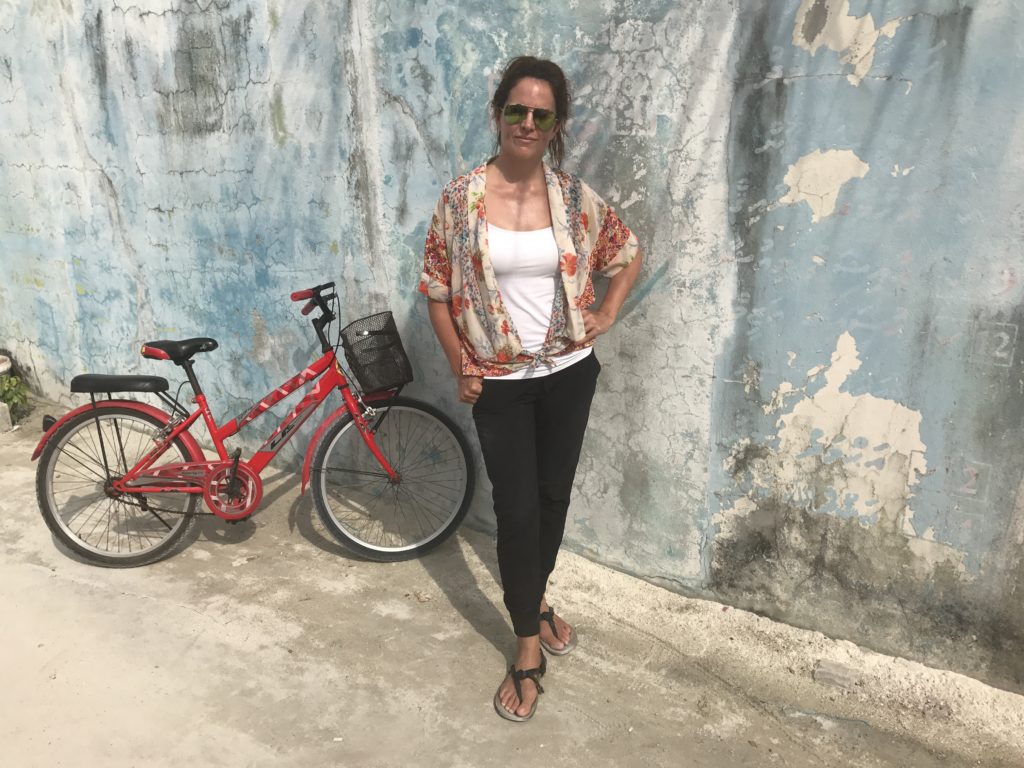 Bring an Umbrella. An umbrella offers sweet relief from the assault of light. The sand, the waters, and the sun are so bright in the Maldives that my eyes were constantly in search of dark bar, of which there are none. And don't think that glasses will save you – they will not. Glasses just barely take the edge off.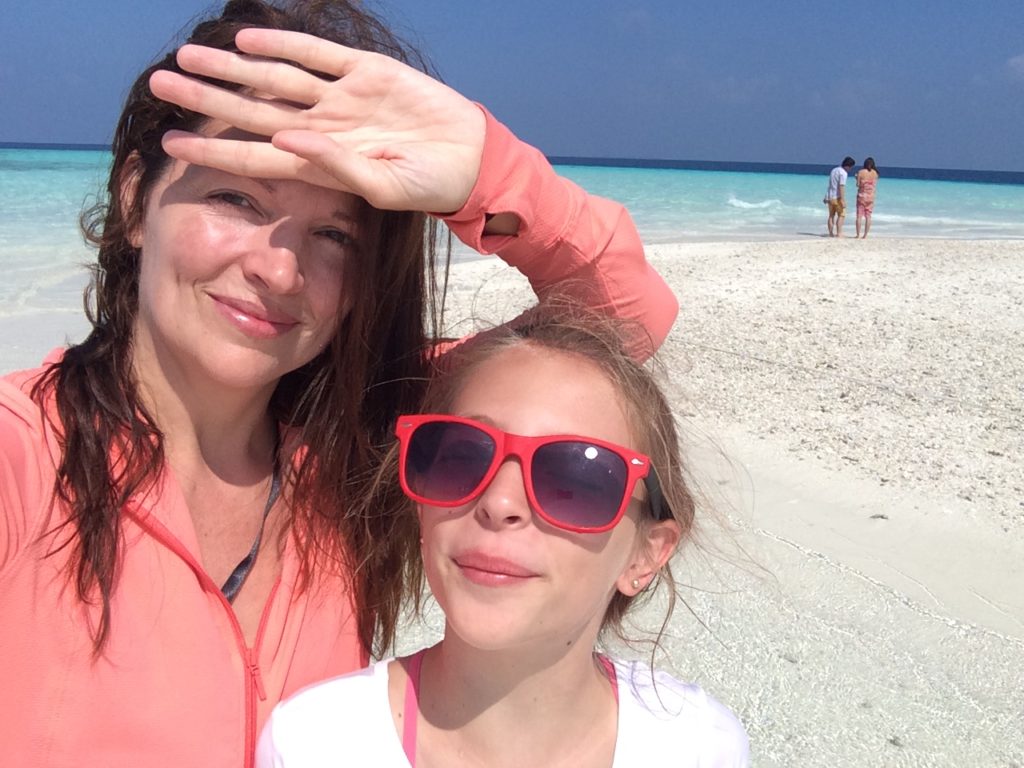 What Didn't work for Us?
The islands are at sea level, so its just beach. No elevation, just oceany type stuff, which is cool, but #2.
Our kids didn't want to spend 6 days doing water sports (see #3), and there is not much else to do on Maafushi and I suspect in Maldives, beyond water sports.
We stayed too long. We were bored by the end of day 4 because of #1.