We landed in Bali with absolutely incorrect expectations discovering quickly that there are many dishonest reviews online about Bali, even on AirBnB. Many Bali locals don't exactly like when people report less-than-positive experiences or images of their country, as it puts the lucrative tourist industry at risk. A visit to Bali can be wonderful when you have correct expectations. I hope this list will help you avoid some of the mistakes we made when you visit Bali. Here is our Bali Visitors Guide of what did and didn't work for us.
Our Friends LOVED Bali
I've come to understand that many of our friends who LOVE Bali are 'vacationing' at staffed and managed villa's or hotels. We were trying to 'live' in Bali. It's good to level set when it comes to things like this and these days we're more specific when seeking travel advices. We hadn't dug deep enough in our questioning.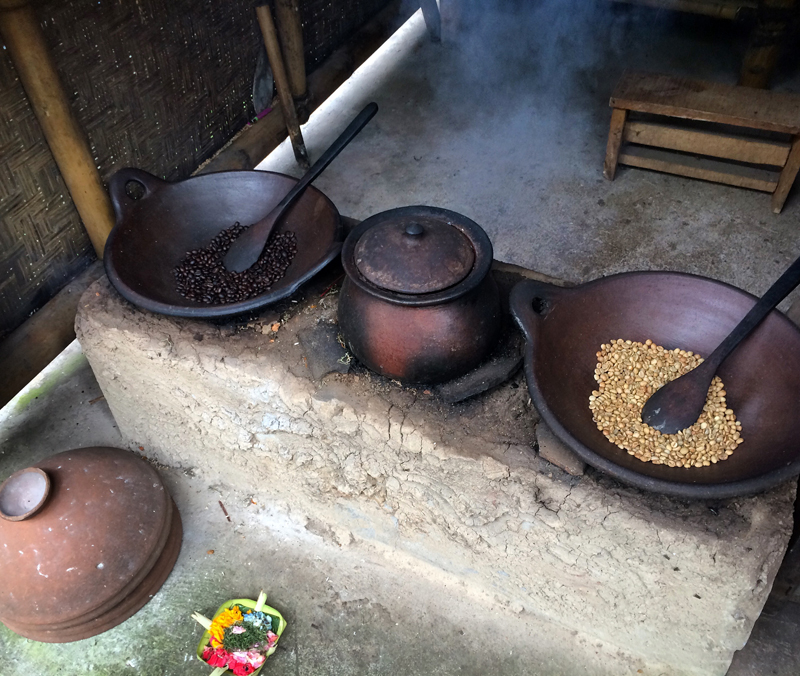 Bali Visitors Guide – What worked for us?
Sanur
We enjoyed the beaches of Sanur as well as the restaurants. Sanur was relaxing and would have been even more so had we stayed in one of the beach-side hotels. The kids loved that they could safely walk quite far out into the ocean as the waves and depth were suitable for children.
Griya Jungeten
Our homestay, Griya Jungeten in Ubud was lovely, relaxing and came with its very own bunny and a pool! Our kids won't let us stay anywhere else if/when we return Ubud. Griya saved the trip for our family, honestly it did. Thank Gawd for Griya. Check my review on TripAdvisor "Adorable, Comfy, Homey and there's a Bunny!" I definitely recommend if you are looking to stay in the center of Ubud.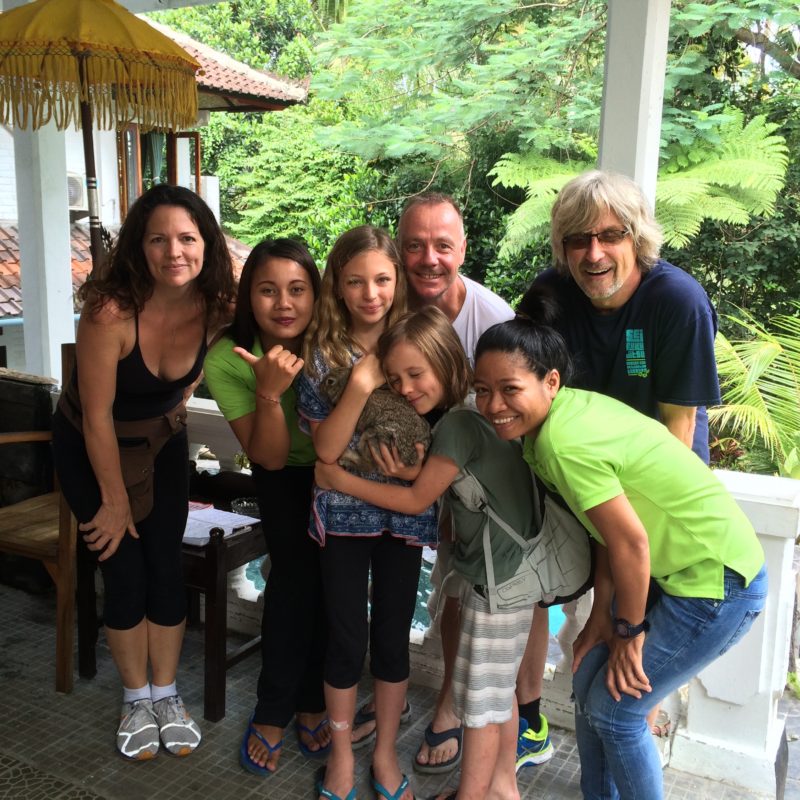 Pool, Refrigerator and Air Conditioning
Make sure you have a fridge in your room and A/C. We made that mistake our first week by getting a place without internet, AC or fridge. Our happiness increased by a LOT, by having a pool, Air Con, and a fridge for cold beers and soda water.
Ubud Feels Quite Western
Ubud had a certain California feel to it. There is a large nomad community, yoga, Raw restaurants, great Vegetarian restaurants, hippy grocers, and the Hubud coworking space.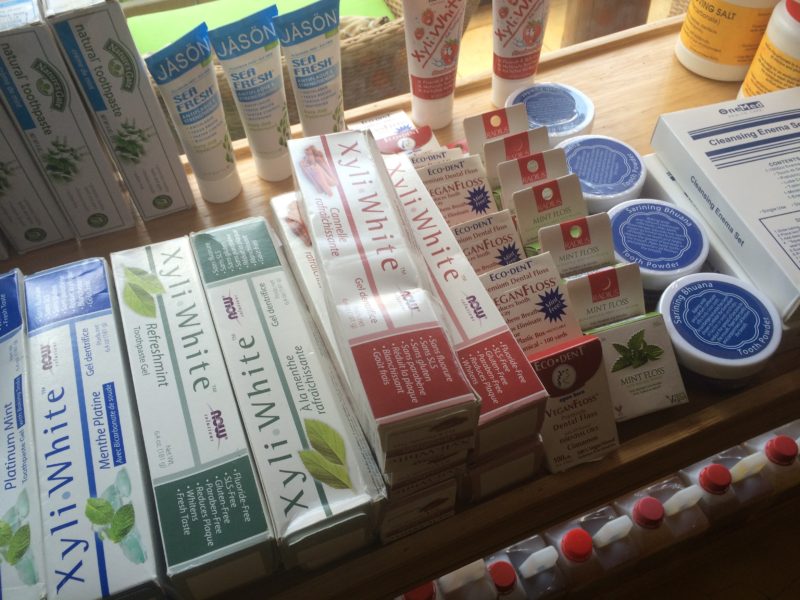 Recycling and Reducing Plastic
There are efforts at recycling and reducing waste and plastic in Ubud that are quite charming and wonderful.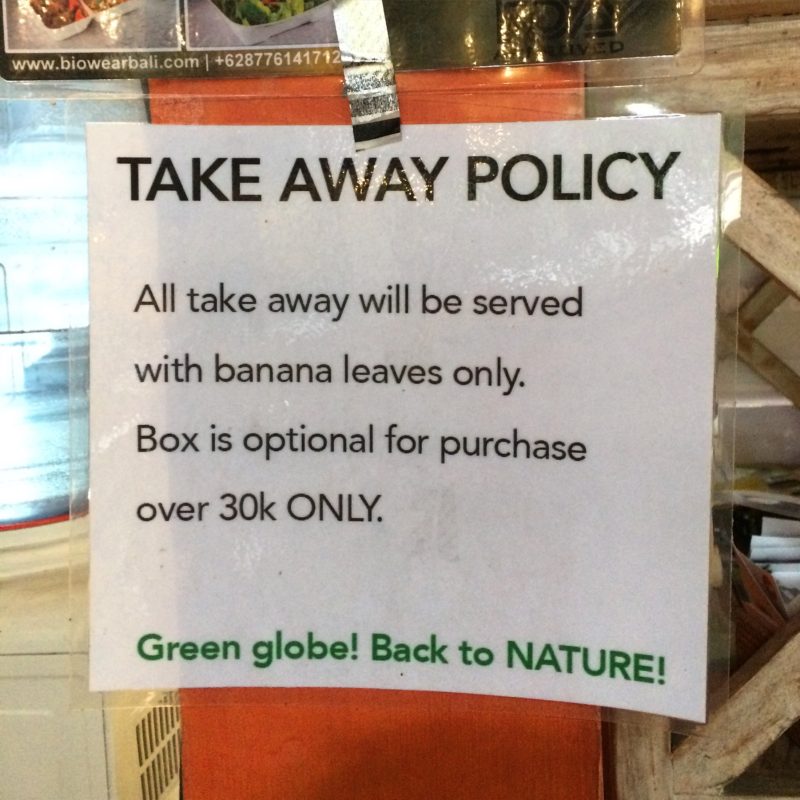 Fruit and Fresh Fruit Juice Bali has the same awesome fruit and fresh fruit juice selection as many SE Asia countries. Fruit is abundant and so delicious in this part of world!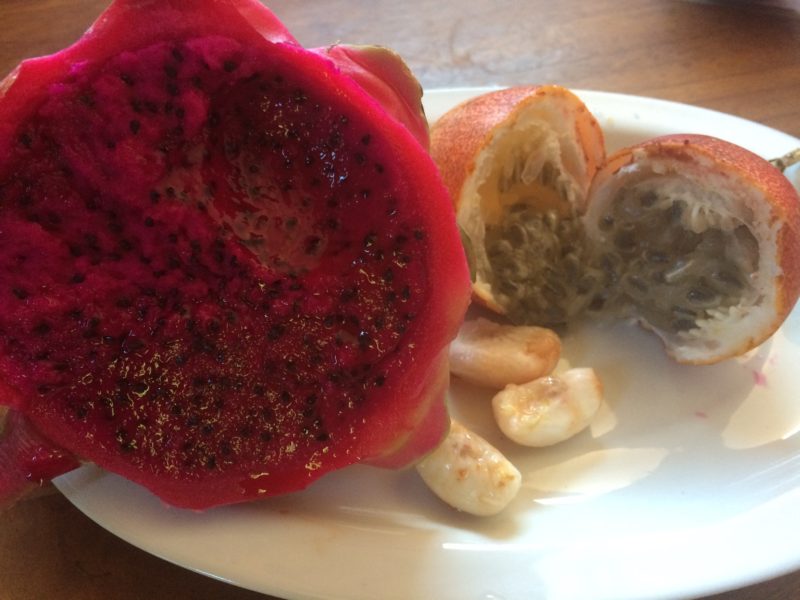 Bali Visitors Guide – What Didn't Work for Us?
The Water
The water is of questionable quality in Bali. You're almost guaranteed to get Bali Belly, no matter how hard you try to avoid it. We were very careful using bottled water to brush our teeth and drank only bottled or boiled water but we still got Bali Belly. Pool water gave us ear infections and upset stomachs, especially one of our kids who tends to take in a lot of water. I recommend earplugs for pools and bring charcoal for stomach upset. Bali was our first stop through Asia, so perhaps our stomachs were still getting used to the region. It's worth mentioning that we have had ear issues in pools in Malaysia as well, though they were much milder.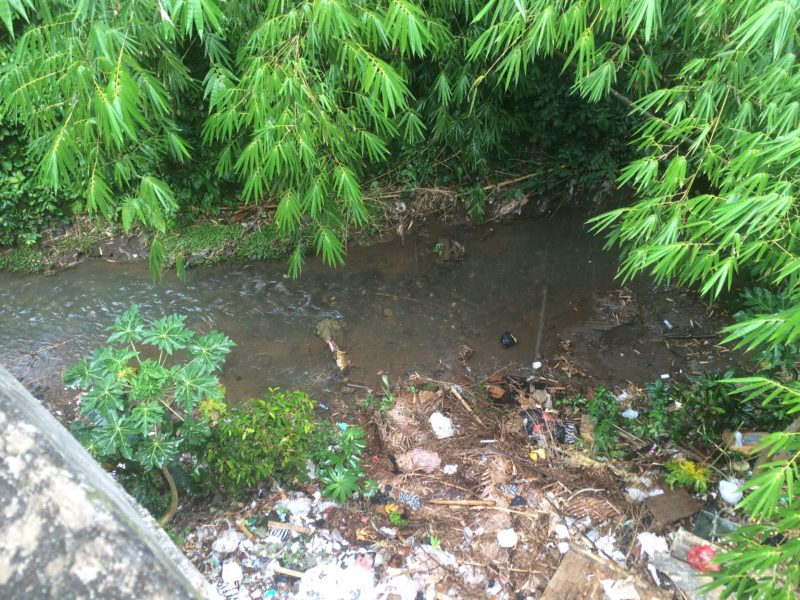 Clean Water Was Hard to Get
Having easy access to clean water is now a travel must for us after Bali. In Ubud, we had to walk a mile to and from the nearest supermarket to buy a 5 gallon jug of water every other day. It was really difficult hauling 5 gallons of water through Ubud to our hotel on foot in the heat. Oh and because the sidewalks are often rendered useless due to offerings that block the footpath or whole missing sections of sidewalk, I needed to roll the 5-gallons of water in the narrow, crowded streets. I'm getting pissed all over again, just writing about it. Thank Gawd I had a piece of luggage that could fake it as a moving cart.
Food
After one month in Bali with no food issues at all, we finally ate at a tourist trap restaurant that made us quite ill. Side note, on't let the drivers dictate how you will spend your time/money. Otherwise, eat we ate the fruits and vegetables and had no issues whatsoever.
Refilling Water Bottles at Cafe's is in fact, NOT easy
I read advice from travelers that said refilling water bottles is easy at almost any restaurant, except that it's not. Most restaurants sell water in plastic and don't provide clean water to refill. We did find one or two, but only after weeks of eating out and searching for those places.
Infrastructure
The internet is poor to worse in a lot of places. After a month in Ubud, we found spots with decent and consistent WiFi, but it took some searching.
Sidewalks
Sidewalks are sometimes barely big enough for one small person to use
There may be random low hanging signs or tree branches overhead that you will walk into if you are any taller than 3 feet. Our 9 yo walked into a phamplet holder hanging over a thin sidewalk. To this day, he has nothing kind to say about the person in Ubud that thought that was a good idea.
The mid-sidewalk offerings. Not a diss on religion here, but do the offerings really need to be right in the middle of the busiest, tiny walk paths?
Motorbikes parking on the limited sidewalk space means that walker must risk it with the cars in the narrow streets.
There are whole missing sections of sidewalk, or as we liked to call them 'Bulle Traps'. In the photo below, there is dirt beneath the missing sidewalk, but usually there was a 2 foot drop to a stream of water.
The Economy
You are a tourist and the locals know it. Some locals won't even try to show fake interest in you, they just want your money, its obvious. In Bali, apparently the economy, in a brief span of time, shifted from mainly farming economy to a service economy, but without the time for many to obtain the proper skillsets. Not everyone should be in the service industry.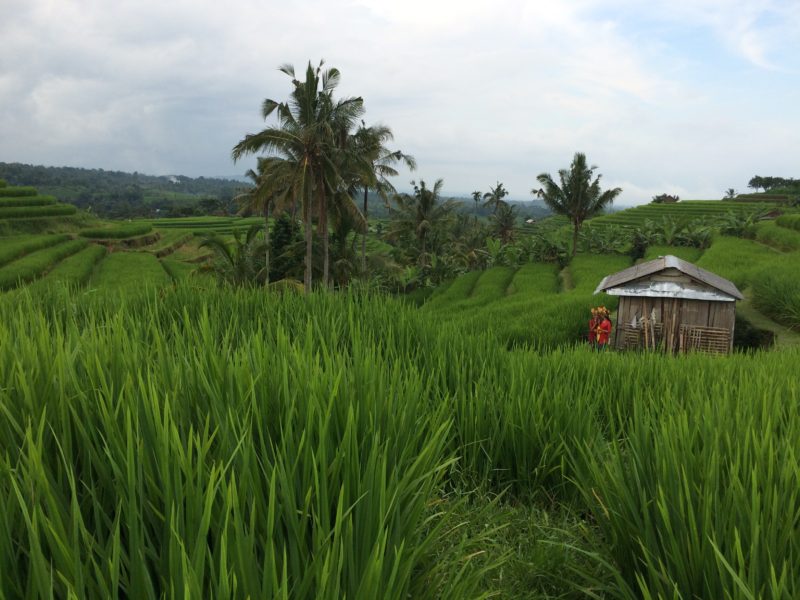 Taxi-Taxi and Massage
Unless you wear Ear Defenders, you will have no peace walking through Ubud with the continuous onslaught of "Taxi, Taxi" and "Massage" pitches. This annoyance, can be avoided if you dare to rent a scooter – we did not. I was so glad to leave Ubud and never hear the words Taxi-Taxi again.
Tourists are to be Exploited
Taxi drivers seem only willing to exploit tourists or stand around all day doing nothing. We tried several times to negotiate with the Taxi-taxi guys. It was an experiment of sorts. We'd offer 2-3 USD/20,000-40,000 IDR for a 1/4 mile ride. We were rejected every time, because the drivers wanted MUCH more – some weirdly unreasonable amounts. Taxi-taxi dudes would stand around (chatting with their bros) a whole week to exploit one tourist over actually working steadily and making consistent fair money.
Few Physical Activities
Physically, there isn't a lot for a traveler to do in Ubud from a sport perspective – other places in Bali, yes, but not Ubud.
So that's our first Bali Visitors Guide, which we will definitely update on our next visit. I'd love to hear some of your experiences!
xo- Barb