You will find this recipe for Vegan Raw Nori Sticks to be very forgiving snack to make. I make this recipe without measuring tools, usually just tossing ingredients into the blender and testing the flavor as I go.
Vegan Raw Nori Sticks
Adapted from Gopal's (Amazing) Power Wraps. Gopals sells their assortment of Power Wraps in Bulk quantities. I chose to make a similar version only to avoid the plastic.
Ingredients
Add the following in a blender. Blend for spreading on Nori (mixture doesn't have to form a perfect paste). Note: Sunflower seeds can be substituted for pumpkin seeds or you can use a mixture of both – it really doesn't matter.
1 cup sunflower seeds
1/4 cup pumpkin seeds
1/8-1/2 tsp wasabi powder
1/4 cup Lemon Juice
1 tsp fresh ginger
3 Tbl Miso
1/8 tsp sea salt
1/2 tsp Spirulina
1 tsp of Dulse (optional)
2 TBL sesame seeds (optional)
1/2 tsp Mirin
1/2 tsp Sesame Oil
5 drops of Fish Sauce (optional)
Raw Nori sheets – Available for purchase at RawNori
Water to get mixture to a nice blend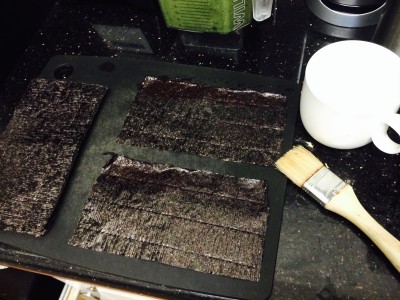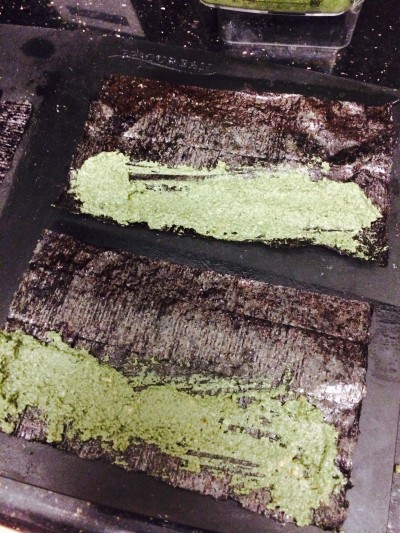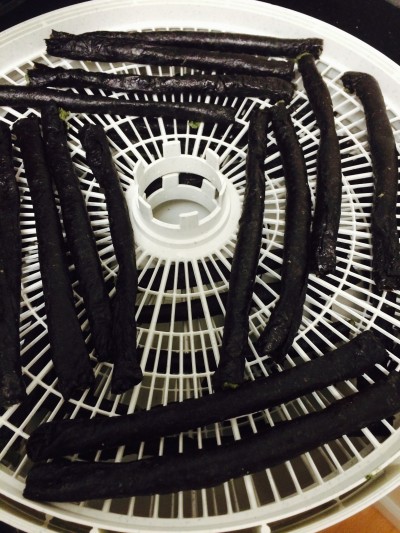 For the above Vegan Raw Nori Sticks recipe, I added Mirin, sesame oil and Fish sauce to create sushi-type flavors. Playing around with the seasonings will allow you to create many other flavored versions like cheesy garlic, BBQ, or Italian.
Enjoy! xo – Bar