There are many tasks that you will need to preform before your travel departure date. Home owners, renters and parents traveling with kids can all understand the need for a travel checklist. We refer to a checklist before setting off on any trip, whether its a packing list or a to-do task list before departure.
Listed below is a broad version of our personal international travel checklist. These lists will cover the needs of round-trip travelers like homeowners or renters. Of course, if you travel full-time, solo or without kids, you will want to amend the list to suit your needs.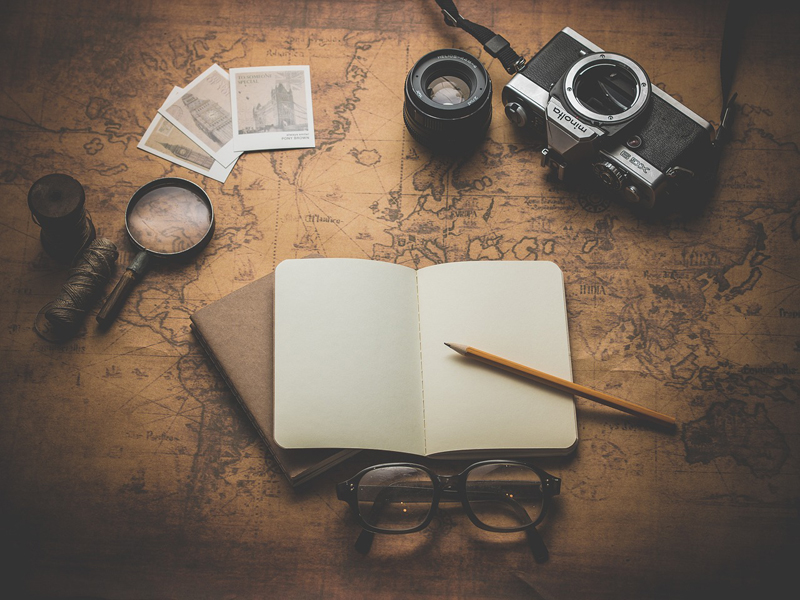 Checklist for International and Domestic Travel

2-4 months before departure
Get a Bank card that doesn't charge ATM fees. Start this one early as it can be time consuming.
If traveling internationally, find a carrier that covers international roaming
Check which of your credit cards charge No Foreign Transaction Fees.
Set up electronic bill pay
Find a pet sitter
I also recommend taking a look at the 15 Essential Things to Do before Traveling Abroad List by the Savvy Globetrotter.
1-3 Weeks before departure
Hide jewelry, computers, cash and/or other valuable items
Arrange for a friend to move your car if your city fines for street sweeping or lack of vehicle movement.
If packing a laptop, move files to the desktop for access without WiFi like movies, docs, or spreadsheets
Arrange for a neighbor to pick-up your mail and keep an eye out for suspicious activity
Arrange for someone to water plants
Provide dates of travel to credit card companies.
For bills that are not paid electronically, make sure to send advance payment
Get enough destination currency to get you to your accommodations or a decent ATM
24-hours pre-travel checklist
E-Check In and/or seat upgrade
Bottle and freeze extra meat, fruits, and vegetables for soups, green drinks or smoothies for use upon return.
Bottle and freeze milk, yogurt, juice for use upon return
Make sandwiches and healthy snacks for travel
Download YouTube videos
Take out the recycling, compost and landfill trash
Move your car if your city fines for street sweeping or lack of vehicle movement.
If your carrier does not cover International roaming, turn off roaming
Test security cameras and point towards access points
Lock sheds, washrooms, back houses, etc.
Water plants
Lock windows
Day of Departure
Lock refrigerator ice/water panels
Turn off ice cube maker
Consider lowering the water heater temperature
Set alarms
Unplug certain electronics like computers and external hard drives
Turn off heat or air conditioning
Close curtains or blinds and all doors in the house
Upon Arrival
Get a local SIM card
Get local currency
Upon Return Home
Thaw the milk. I LOVE that I don't have to go grocery shopping straight after returning home from vacation. If you like milk for breakfast or in coffee, it will be ready with 24-hours and wonderfully cold.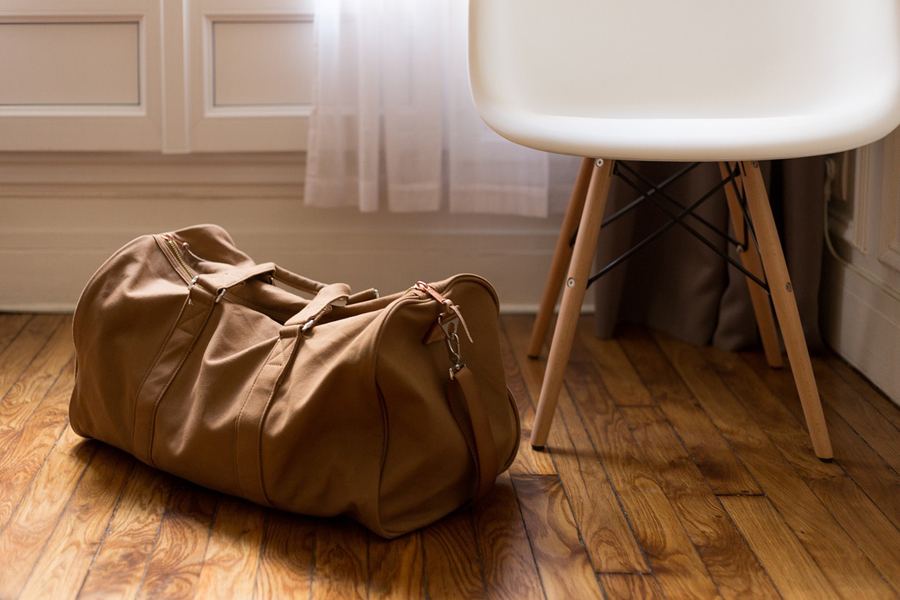 Carry-on Necessities Travel Checklist
We tend to travel fully carry-on or at least mostly carry-on when we travel. If we remember to pack the following items on the 'General' list, our travel will go well, at least for the parts we can control.
Carry-on – General
Computer or handheld device with downloaded Videos, movies or books
Books or eReader
Refillable water bottle multiplied by number of travelers
Thermos – optional for bringing coffee on the plane and keep water cold in travel
Sandwiches and snacks
Headphones
Hard drives
Socks for cold feet or TSA shoe removal requests
Cover up, jacket and/or blanket or shawl
Travel pillow
Eye mask
Ear plugs
Toothbrush and toothpaste
Straws, fork, spoon and cup to avoid plastic onboard.
Chemical-free soap and other toiletries for use during air travel
Reusable Bags and/or extra folding folding zip-up bag if I need to shift weight at the gates.
Carry-on Bag if traveling with a Toddler / Baby
Change of outfits for parents and children
Pacifiers (if used), lollipops or such for landing / take-off
A dozen small toys tied with ribbon, books, stuffed animals
Snacks
Books, games or reader
Bottle (if used)
Carry-on Bag if traveling with older Kids
Change of outfits for parents and children
Lollipops, xylitol gum or such for landing / take-off
iPad and/or computer with downloaded YouTube Videos, movies or books
Books, puzzle books, or eReader
Cards
Refillable water bottle multiplied by number of travelers
Sandwiches and snacks
Headphones
Media hard drive
2-way or 3-way spliters to allow kids to watch movies at the same time
Socks for cold feet or TSA shoe removal requests
Items I Often Forget
Corkscrew or beer bottle opener
Sunglasses
Bathing suits
Hats
Toothbrush and toothpaste
Lipgloss
Moisturizer
Hand sanitizer
Deodorant
Now, I did not include things like phones, cameras or glasses on any of the travel checklists because obviously you wouldn't forget those items! I probably did leave out something important beyond my usual bottle opener or toothbrush though, so if you see something missing, please let me know in the comments.
Have a wonderful journey! – xo Bar